Unlocking our understanding of latent TB
As global efforts ramp up to eliminate tuberculosis (TB), researchers have revealed significant gaps in our understanding of reactivation rates years after infection. Royal Melbourne Hospital Dr Katie Dale, an epidemiologist with the Victorian Tuberculosis Program, shows that we must shine a light on what we do not know in order to improve our efforts.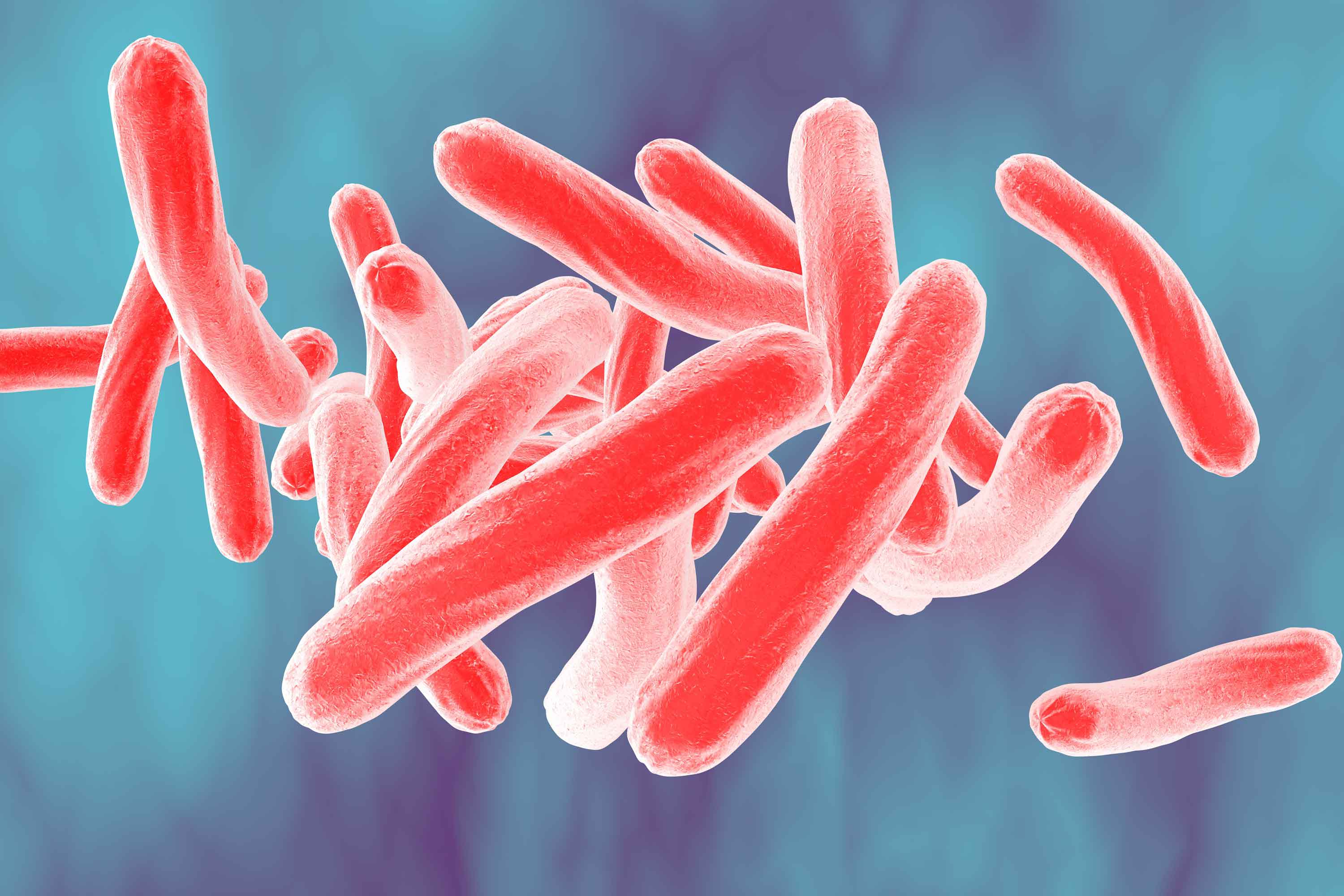 TB is an infectious disease caused by Mycobacterium tuberculosis (Mtb) that generally affects the lungs and other parts of the body.
TB remains the world's deadliest infectious killer. Each day, nearly 4,500 people lose their lives to TB and close to 30,000 people fall ill with this preventable and curable disease.
While the risk of developing TB is greatest in the early months following infection, it can remain dormant in a latent state without symptoms and reactivate to cause disease later.
However, significant gaps have existed in our understanding of the rate of TB reactivation.
In the first systematic literature review investigating how often TB disease occurs in the years following infection, published in the Lancet Infectious Diseases journal, a research team led by the Doherty Institute investigated studies to shed light on the rate of TB reactivation more than two years after infection, known as 'late reactivation'.
Lead author Dr Katie Dale says the data revealed just how little is known about the risk that latent tuberculosis poses for future TB disease.
"It's commonly understood that patients with latent tuberculosis have a five to 10 per cent chance of developing active tuberculosis over the course of their lifetime, however the review found that there was little evidence for how often TB disease occurs beyond five years from infection," says Dr Dale.
"The uncertainty around the magnitude of late reactivation risk is problematic, because accurate estimates are crucial for understanding the effectiveness of TB control strategies, for example, the long-term benefits of preventive therapy."
While global efforts to combat TB have saved an estimated 54 million lives since the year 2000 and reduced the TB mortality rate by 42 per cent, there is still a lot to be done.
In 2014, the World Health Organization launched the End TB strategy, the goal of which is to end the global tuberculosis epidemic. It includes specific global targets to be reached by 2035, including a 90 per cent reduction in the TB incidence compared with 2015 levels, and a 95 per cent reduction in deaths due to TB.
Modelling approaches often estimate public health impact and cost effectiveness when evaluating programmatic strategies, and parameter values used to simulate late reactivation can have a significant impact on model outputs and resultant recommendations.
To effectively prioritise TB control strategies towards TB elimination, accurate estimates of late reactivation are needed.
"While our study reveals how poorly understood late reactivation is, it also provides an opportunity for researchers to redress this," says Dr Dale.
"As we focus our efforts globally on eliminating tuberculosis, we must shine a light on what we do not know in order to improve our efforts."