Message from the Director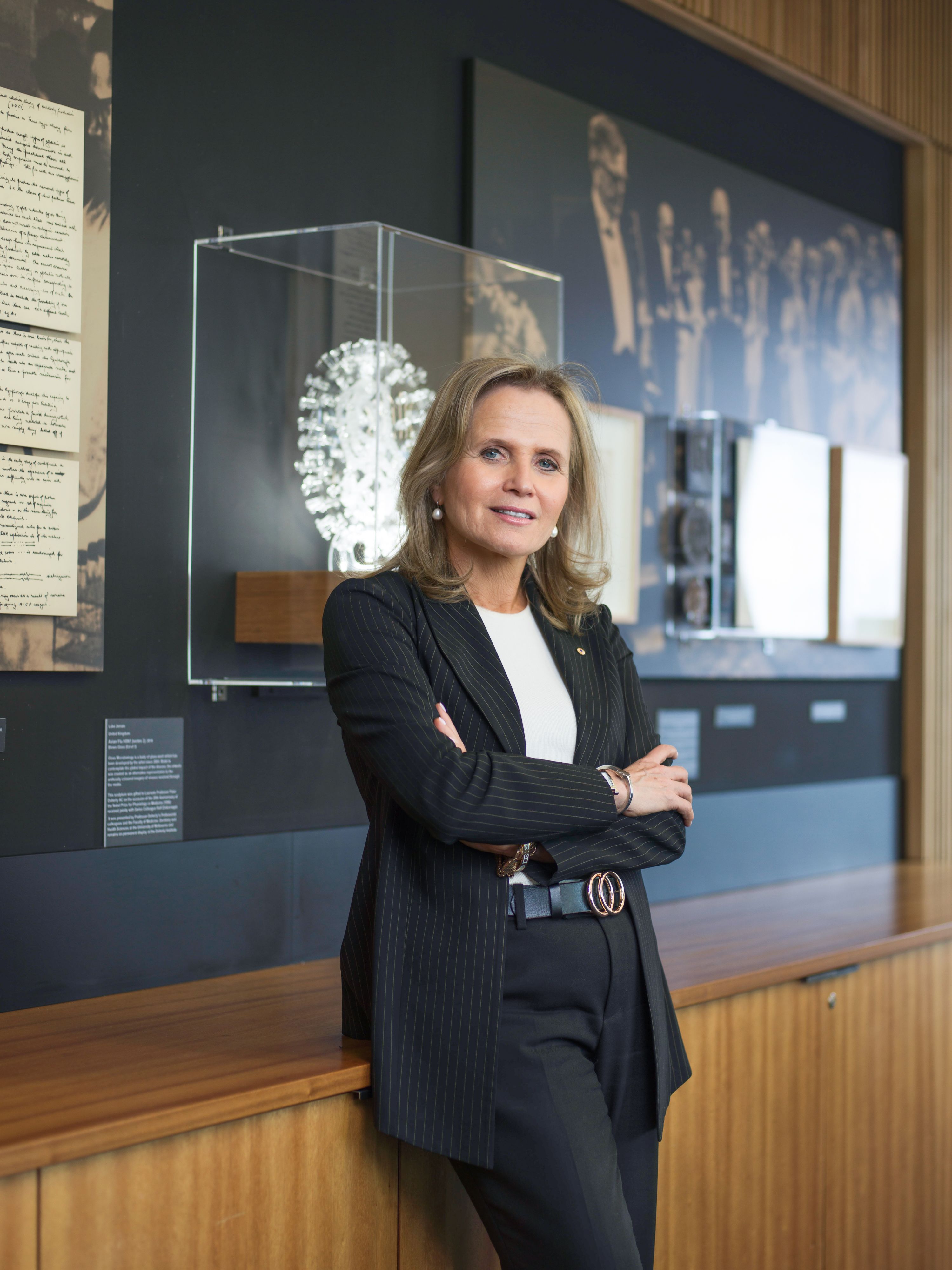 If I were to give the story of 2021 a title, it would be 'The Road Out of Lockdown and Toward a Very Bright Future'.
We now live relatively normal lives, and I am immensely proud of what the Doherty Institute achieved over that time.
Our role in the response to COVID evolved over 2021. We continued to provide leadership in mathematical modelling and made several major contributions to Australia's COVID response, ranging from understanding the immune response to SARS-CoV-2, using genomics to understand transmission networks, to developing vaccines, and exploring novel antiviral treatments.
I am particularly proud of the large team that worked throughout 2021 on the Doherty and Monash Institute for Pharmaceutical Science (MIPS) collaborative program. The program developed a spike protein receptor binding domain (RBD) protein and an mRNA vaccine for COVID-19, reaching a major milestone of executing a phase 1 trial in early 2022. This was a spectacular effort and demonstrated the translational impact of our research.
The documentary, Cracking Covid, written and produced by award-winning filmmaker Sonya Pemberton was released in July 2021. The film told the story of Australia's response to COVID-19 in 2020 and I was incredibly proud of our staff who contributed. The film highlighted the important role the Doherty Institute played and the passion, curiosity and innovation that our staff bring to their work. At the same time, the documentary had a very human element showing just how challenging COVID was to people in so many different ways. I thought the film captured that complexity brilliantly.
Beyond COVID, our staff continued to make many outstanding contributions in research, education and public health, and in the areas of fundamental immunology and microbiology, large scale clinical trials and diagnostic development.
One of the founders of the Institute, Dr Mike Catton, who was Deputy Director of the Doherty Institute since 2014 and Director of the Victorian Infectious Diseases Reference Laboratory (VIDRL) since 2001, retired in 2021. Mike had been at the forefront of the public health laboratory response to many new infectious disease outbreaks, including COVID-19, and was central to the Doherty's success.
I am delighted that Mike remains actively involved in the next phase of the Doherty Institute. As Associate Director for Partnerships, Mike is bringing together the three foundation partners – the Doherty Institute, the Burnet Institute and the University of Melbourne – to create the Victorian Government-funded Australian Institute for Infectious Diseases (AIID). Work has begun on the development of this facility and the State-wide alliance supporting the response to infectious diseases in Victoria. We look forward to sharing more about these initiatives over the coming years.
The Doherty Institute's success, particularly over the last two years, has been enabled by extraordinary philanthropic support. Philanthropic funding has allowed us to rapidly take on some of the biggest challenges, including the development of several COVID-19 vaccine candidates, as well as support for our frontline healthcare workers and development of new diagnostic tests. At the same time, philanthropists also supported other work across the Institute, such as the development of novel antimicrobial agents as well as support for our students. Sincere thanks to all our donors for your continuing generous support.
In mid 2021, I had the privilege of meeting Canadian philanthropist and businessman Mr Geoff Cumming. Together, we worked to co-create a bold and ambitious vision to establish the Cumming Global Centre for Pandemic Therapeutics. Through Geoff's landmark donation of $250 million over 20 years to the Doherty Institute, we aim to develop platform technologies that will deliver therapeutics for pathogens of pandemic potential at speed. This gift will bring an immense talent pool to the Institute and will provide rare long-term funding for research and a deep investment in discovery research. It has been an absolute pleasure and inspiration to work with a visionary like Geoff.
Our ambition is high for the Cumming Centre but knowing what we have been able to achieve as an Institute in just eight years, I am very confident the Cumming Centre too will be a major global success.
Thanks to all our staff for your hard work, dedication and contribution to another extraordinary year!
Kind regards,
Sharon