Melbourne community to tackle global tuberculosis problem
Tuberculosis (TB) – the oldest and most deadly pandemic – has brought together an informal group of Melbourne-based researchers, clinicians, TB survivors and advocates to strengthen interdisciplinary connections, share information and experiences fighting the infectious bacterial lung disease.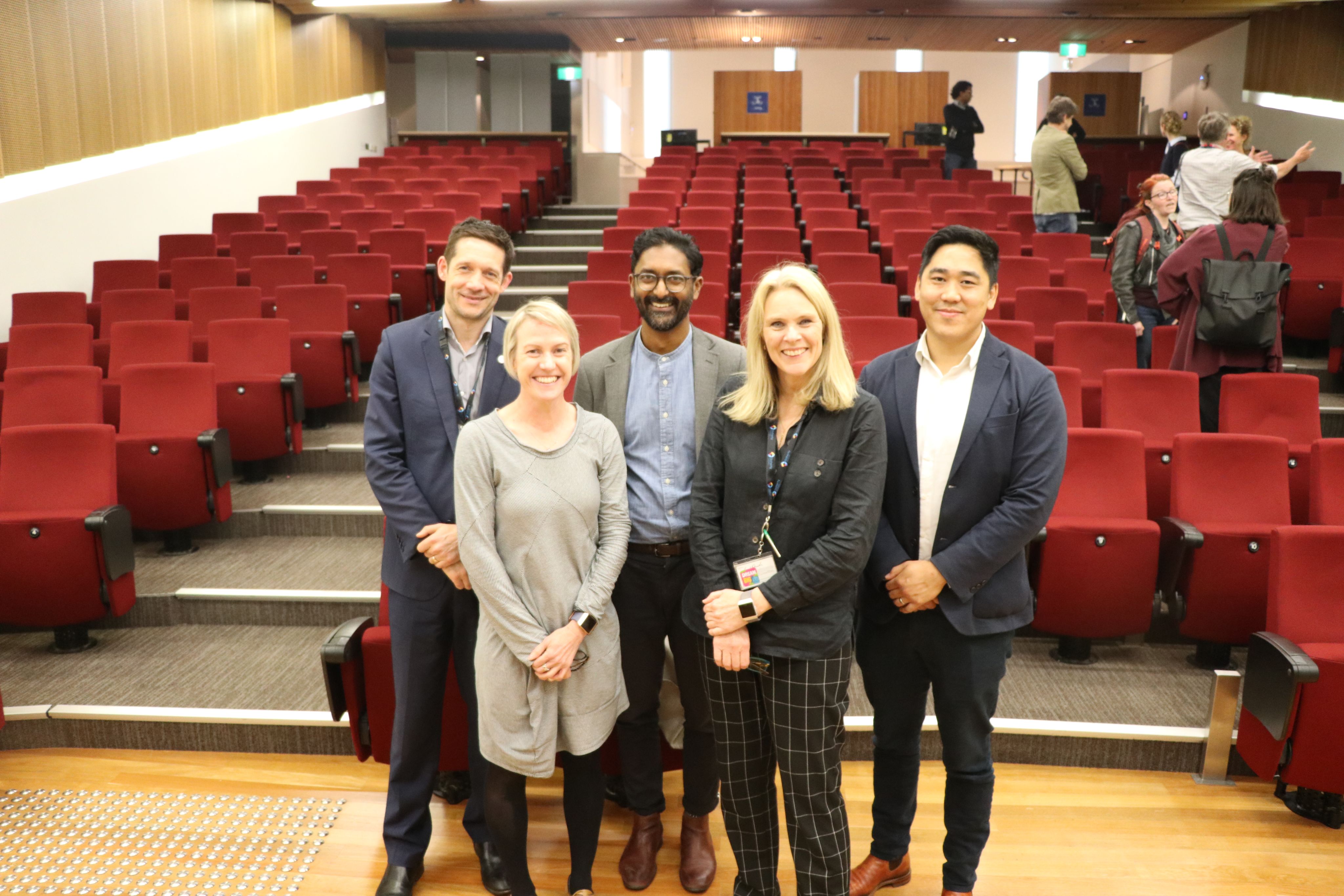 TB is caused by a slow-growing bacteria and is transmitted from person-to-person through the air.
Though curable and preventable, 1.5 million people died from TB in 2020 across the globe, and an estimated 10 million people fell ill with TB according to the latest World Health Organization data.
Now a group of Melbourne researchers, clinicians, TB survivors and advocates are coming together with the hope of addressing the problem.
The Melbourne TB Community (MTBC) launched in early 2021, with researchers from the Doherty Institute, Burnet Institute, and the Walter and Eliza Hall Institute (WEHI) as well other institutions, joining clinicians and TB advocates at an informal in-person event, showcasing the diversity of TB research and practice in Melbourne.
Topics ranged from clinical research and biobanking, to the TB response in Papua New Guinea, to the importance of storytelling in amplifying the devastating impact TB has on communities.
Melbourne's year of rolling COVID-19 lockdowns through the rest of 2021 saw the community quickly shift to online Zoom sessions, with further presentations, discussions, a seminar series, and informal networking to share knowledge and grow the community.
Founding MTBC member, University of Melbourne Principal Research Fellow Associate Professor Sarah Dunstan at the Doherty Institute said the MTBC was created to connect Melbourne's world-class TB-related expertise across disciplines.
"Our community has benefited from the breadth of expertise and experience of our community members across Melbourne, in research, public health, clinical care and TB advocacy," says Associate Professor Dunstan.
As the Doherty and Burnet Institutes look ahead to a future of closer collaboration under the same roof – as foundation partners of the Australian Institute for Infectious Disease (AIID) – it is hoped MTBC has catalysed the forging of a more connected TB community and will attract more members.
"TB requires many researchers, clinicians, and advocates, as it is a truly global problem. We hope that by more closely connecting all of us working on TB across Melbourne, that we can better tackle TB, unite our voice in advocacy, and make the most of future opportunities to collaborate professionally," says Associate Professor Dunstan.
"TB remains one of the leading causes of death globally, with a significant burden in the Asia-Pacific region," explains Dr Khai Lin Huang, Acting Co-Head of the Tuberculosis Elimination and Implementation Science Working Group and a Senior Research Fellow at Burnet Institute.
"While the COVID-19 pandemic has set back progress in combating TB by at least five years, it has also demonstrated what can be achieved in a short time through global scientific collaboration and political will. This has led to the rapid development of new diagnostic tools, therapeutics and preventative strategies - all lessons that can be applied to TB."
After three successful online events on the topics of Diagnostics, Active Case Finding and TB Treatment, the MTBC is looking forward to the next seminars being in person to facilitate better networking opportunities for our members.
If you would like to subscribe and stay up-to-date with the latest MTBC news click here. The Melbourne TB Community is also on Twitter, at @MTBCMelbourne.