Trialling treatments for
COVID-19
As a new disease, there were no treatments for COVID-19 when the pandemic struck. So Associate Professor Tong and colleagues rapidly embarked on a clinical trial to test existing and novel drugs and therapeutics.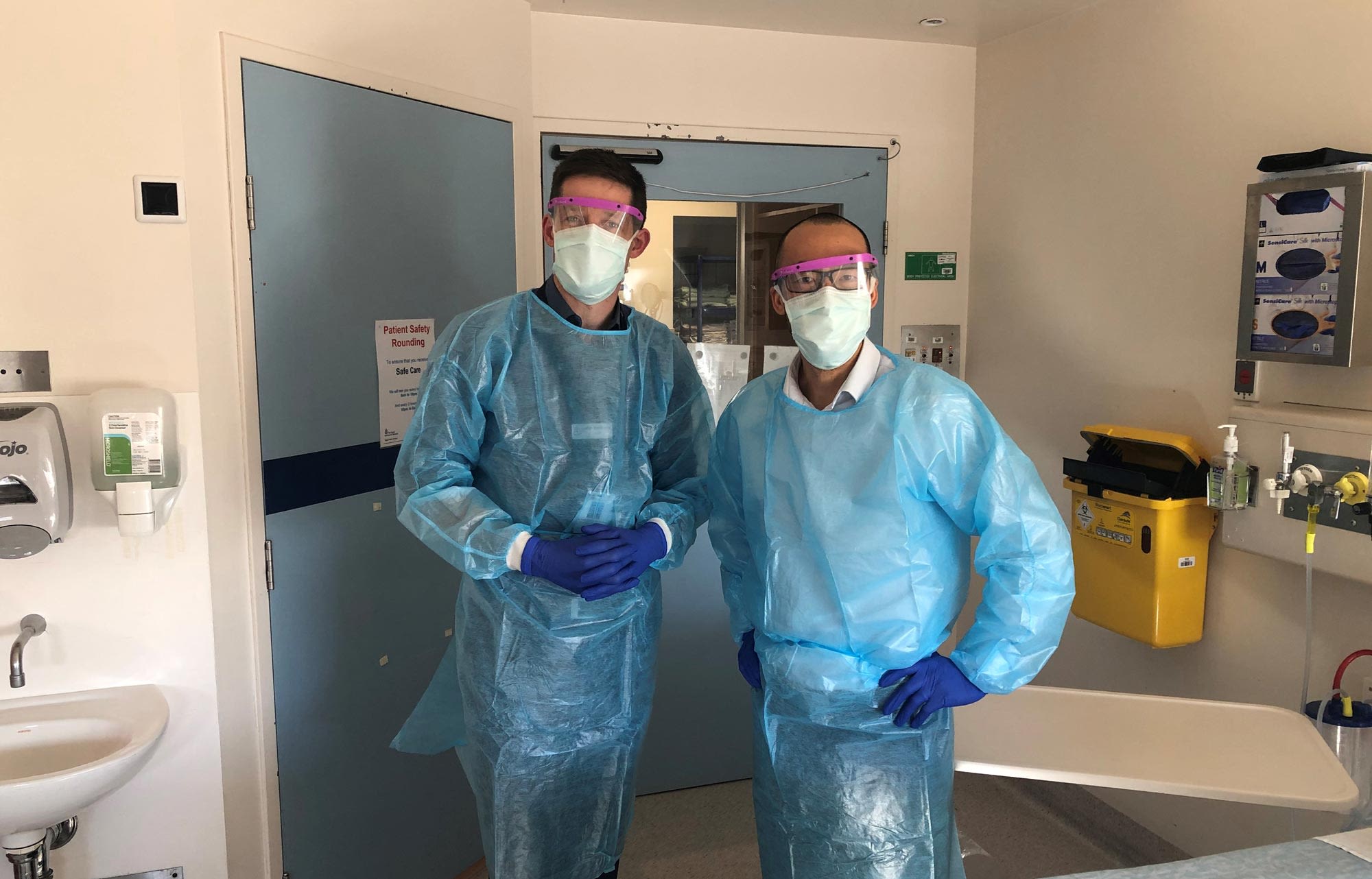 Associate Professor Steven Tong is no stranger to running a clinical trial. Prior to commencing the AustralaSian COVID-19 Trial (ASCOT), The Royal Melbourne Hospital Infectious Diseases Physician and Co-Lead of the Clinical Research Discipline at the Doherty Institute had chalked up 10 years' of experience running clinical trials for infectious diseases caused by methicillin-resistant Staphylococcus aureus (MRSA) and Group A Streptococcus. But ASCOT was different.
"As soon as we started seeing and hearing the terrible stories out of Wuhan, we knew it would only be a matter of time before what we knew then as the 'mysterious pneumonia' would hit our shores here in Australia," says Associate Professor Tong.
"So I started speaking to colleagues in Melbourne and across Australia suggesting we start a clinical trial. Seeing the healthcare systems in northern Italy and New York, for example, becoming overwhelmed was very scary for us as clinicians."
ASCOT, initially set up in Australia and New Zealand, aims to discover which treatments are most effective in patients hospitalised with COVID-19 and whether they will prevent patients deteriorating to the point of needing a ventilator in the Intensive Care Unit.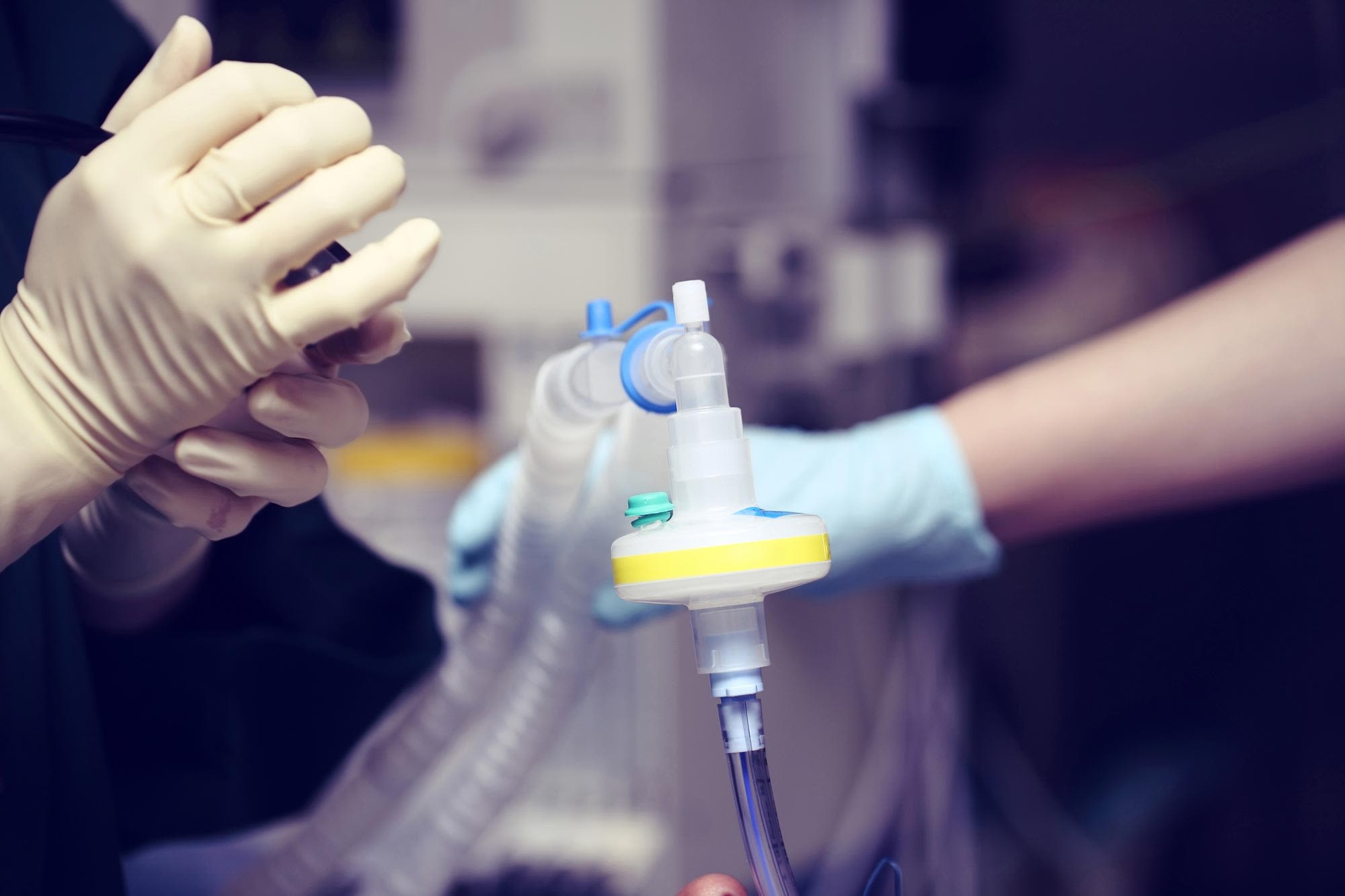 "You don't know what to use to treat a new disease and the best way to offer treatments is not in an ad hoc manner, but in the context of a clinical trial where you can actually test whether a therapy works or not, and do it within the safety and ethical framework afforded by a clinical trial," explains Associate Professor Tong.
The beauty of ASCOT's trial design is that it's adaptive, meaning that if one of the drugs is proving to be effective, the trial can be adapted to focus on that treatment. Conversely, if a drug isn't effective, or is causing severe side effects, it can be removed immediately.
Clinical trials usually take at least six to 12 months to set up, yet ASCOT was ready to recruit patients by mid-April 2020.
But Associate Professor Tong concedes: "In terms of a pandemic, it felt slow. To get a trial up and running in one to two months is a pretty rapid process, but by the time we were ready to enrol, it was towards the end of the first wave in Australia."
When ASCOT commenced, laboratory tests had shown that lopinavir/ritonavir – used to treat HIV – and hydroxychloroquine – used to treat arthritis and prevent and treat malaria – had activity against SARS-CoV-2, the virus that causes COVID-19.
However, before ASCOT was able to recruit any patients, large clinical trials in the UK, where the impact of the pandemic was far greater, rapidly found these drugs to be ineffective when used in patients. The same occurred months later with convalescent plasma. On both occasions, these treatments were removed from ASCOT.
"There's some sense of disappointment that we haven't recruited as we would've liked to, but, of course, that's balanced by the fact that it's much better to live without COVID-19 in our country than to be recruiting well to a trial," reflects Associate Professor Tong.
Along with the "sheer unpredictability and pace of the pandemic", Associate Professor Tong says many other factors played into the challenging "unprecedented" environment.
"It's been the rapidity of the science, together with the whole political and broader environment. With COVID-19 affecting everyone across the globe there's been a lot more scrutiny on what's happening from the public and the media.
"And then you have the likes of Trump and others pushing for certain therapies. But we have had to stick to our guns as the science emerged and make decisions like removing hydroxychloroquine from the trial. So we've been learning through the whole period how to balance all these competing demands."
In such a challenging environment, Associate Professor Tong professes he is "proud" and "encouraged" by how people have chipped in.
"Our Trial Steering Committee has met pretty much every week for an hour-and-a-half for the past nine months. And attached to that Committee is a subset of committees that look at the antiviral, the anticoagulation and the antibody domains, and each of them have about 10 people on them.
"I don't pay any of them to be on these committees – they have given up their time and energy to direct their efforts towards the Trial. So that's pretty amazing."
What's also been exceptional is the support the trial has received from philanthropy.
"Almost the entire trial has been funded through the generosity of our donors. Without them, there is no way we would have been able to set it up so quickly. It's been very clear that philanthropy has played a very significant role in contributing to COVID-19-related research in Australia."
While initially limited to patients in Australia and New Zealand, ASCOT has recently commenced recruitment in India, where, at the time of writing, COVID-19 cases were once again on the rise. In India, access to experimental treatments is limited. The trial will soon also open in Denmark.
"A key principle of the trial is equity in terms of access to experimental treatments that could potentially have benefits for patients," says Associate Professor Tong.
"The ASCOT Leadership Group recognised early in the course of the trial that in order for it to have generalisability, external validity and be adequately powered, it would need to be expanded to international sites."
They're also planning for future pandemics in Australia and New Zealand.
"Our infrastructure is well and truly ready should Australia and New Zealand see a third wave, but in the absence of a third wave and thinking about longer term, one option could be that we pivot the trial to one of readiness for a future pandemic," explains Associate Professor Tong.
"COVID-19 has highlighted the difficulties of setting up clinical trials quickly. If we had an existing framework that could rapidly activate when an emerging infectious disease occurs, we could ensure patients are more quickly offered treatments within a clinical trial. We should ensure that we are ready for the next pandemic."
ASCOT has been funded by the Australian Partnership for Preparedness Research on Infectious Disease Emergecnies (APPRISE), Medical Research Future Fund, Minderoo Foundation, Pratt Family Foundation, BHP Foundation, Macquarie Group Foundation, Royal Brisbane and Women's Hospital, Dr P Allen and support from anonymous donors.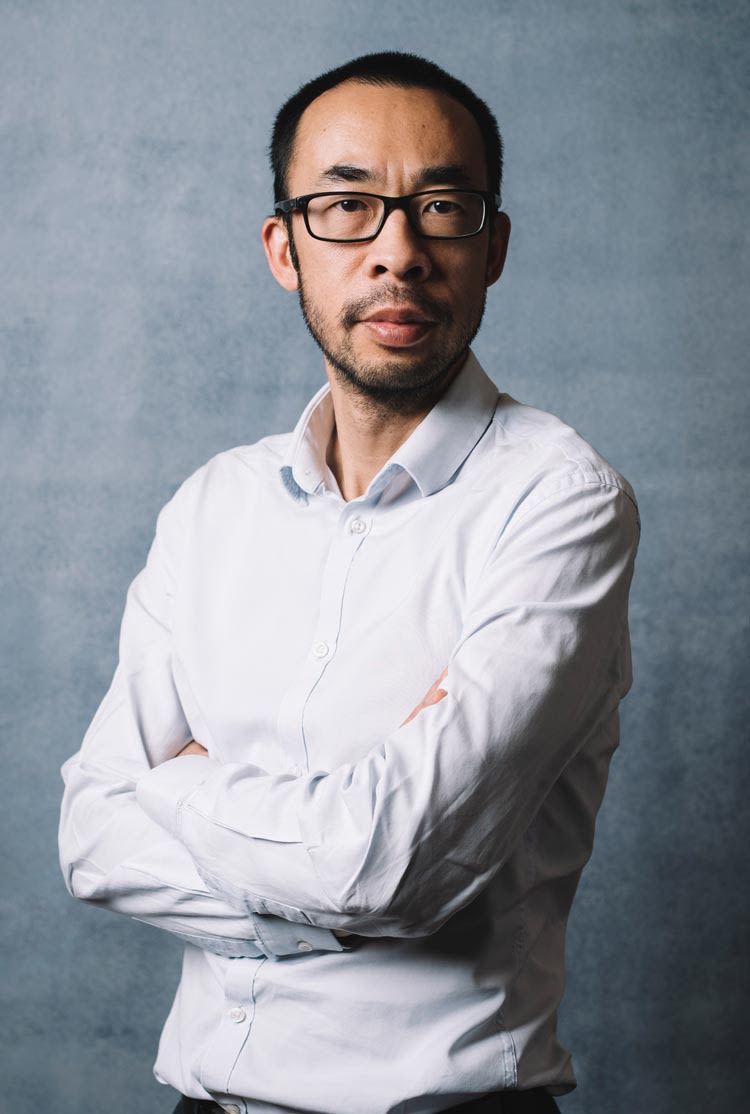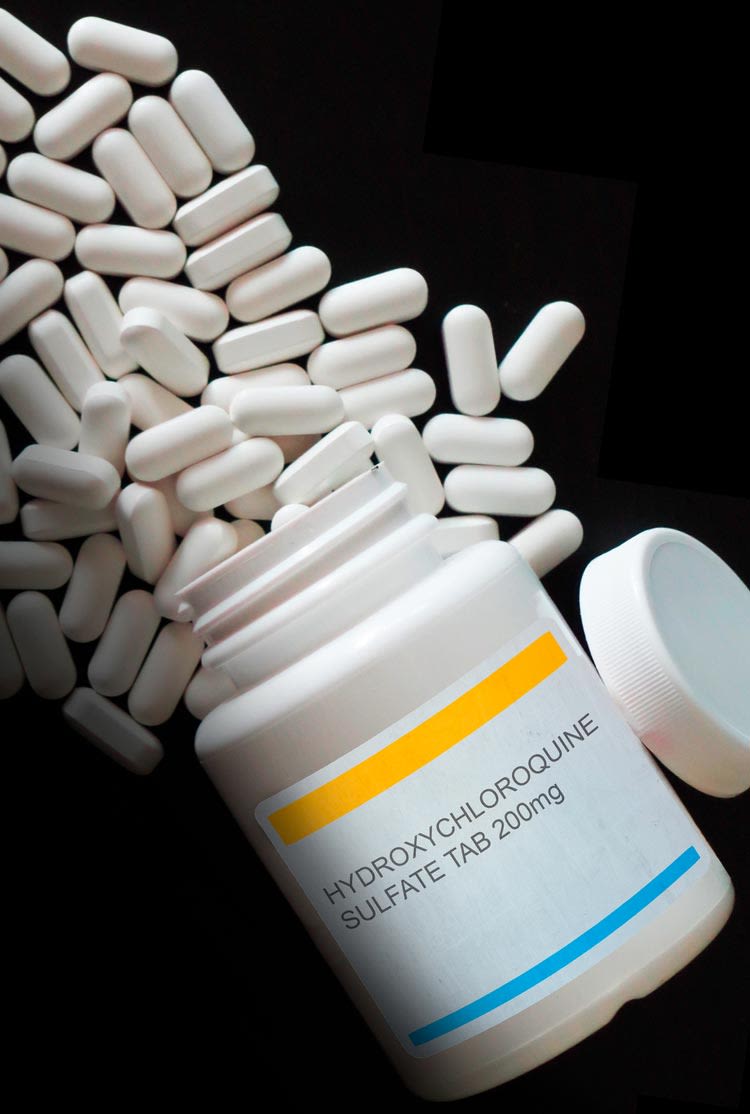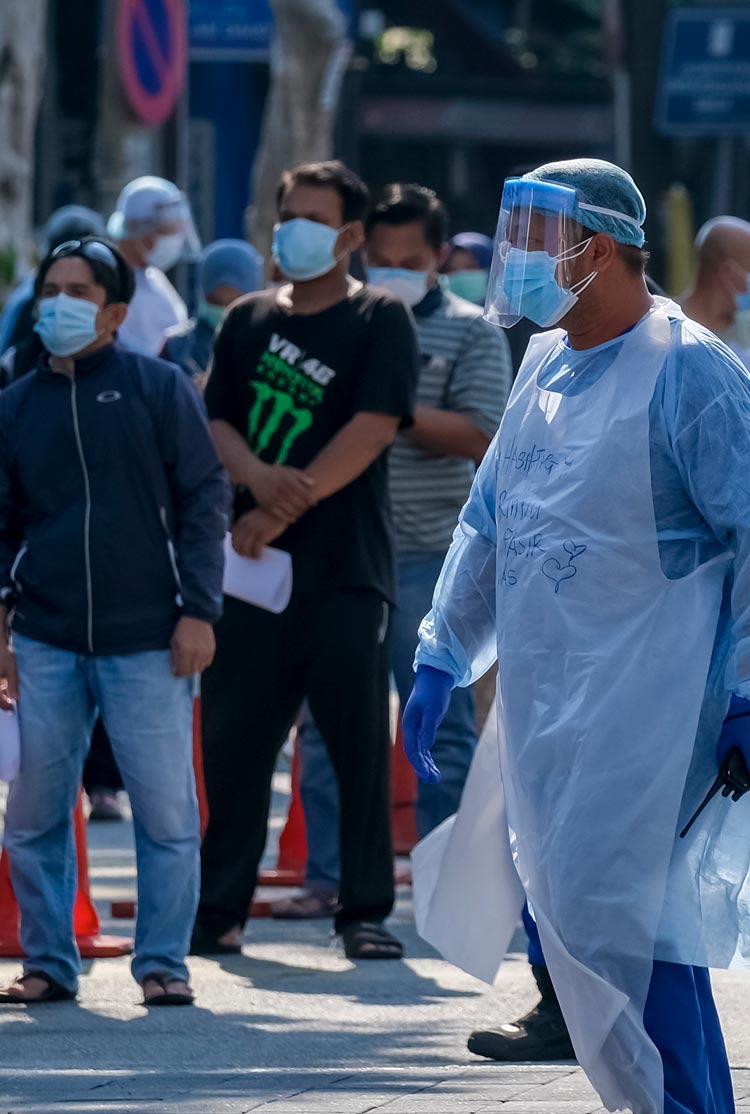 Infection and Immunity – Evidence Explained podcast
More on Translational and Clinical Research