Tracking COVID-19 in Victoria using genomic sequencing
During the pandemic, the inclusion of whole genome sequencing as a crucial public health tool in the response was cemented.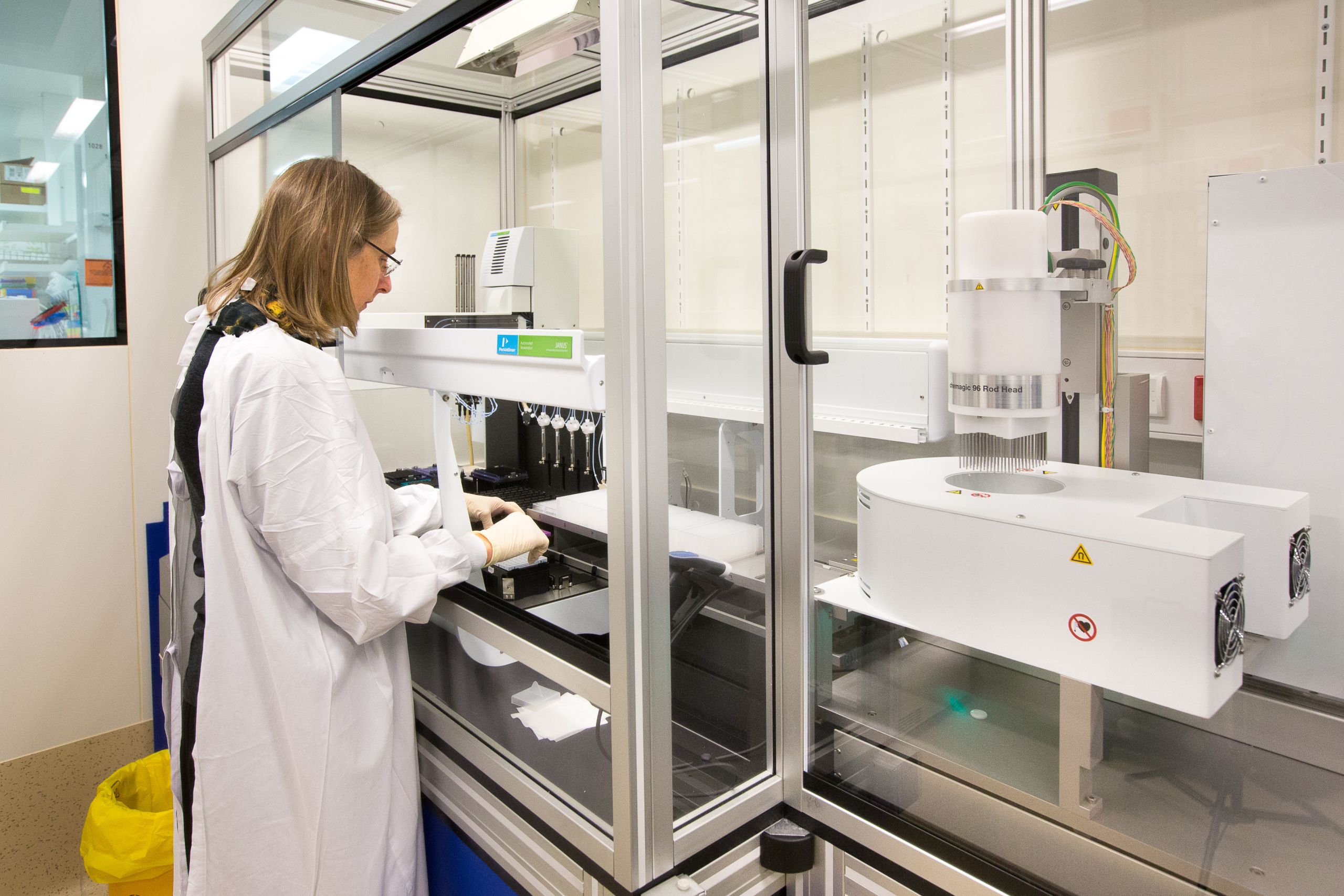 Prior to 2020, genomic sequencing – along with a number of other scientific and public health tools – was a little-known concept to the public. But the importance of this tool was not lost on University of Melbourne Professor Benjamin Howden, Director of the Microbiological Diagnostic Unit Public Health Laboratory (MDU-PHL), and his team, who sprang into action.
A brief explanation of genomic sequencing: A genome sequence is a list of the molecules that make up the code of our DNA and RNA, known as the nucleotides A (adenine), C (cytosine), G (guanine), and either T (thymine) for DNA genomes or uracil (U) for RNA genomes. It's like a barcode.
Genomic sequencing is the process of identifying the barcode.
SARS-CoV-2, for example, has approximately 30,000 RNA nucleotides in its genetic code.
Pathogens, such as viruses, change over time.
Through genomic sequencing, we can see how those pathogens are changing and spreading through mapping even single changes in the genetic code.
Genomic sequencing can identify groups of people who are more likely to have acquired COVID-19 from each other or from within the same network of transmission.
When combined with epidemiological data, genomic sequencing can help identify the possible source of a virus for a given case or group of cases. It can also rule out a likely source of COVID-19 for a given person, as people with very different sequences are unlikely to have transmitted it to each other.
Professor Howden and his hard-working team sequenced 75 per cent of Victoria's COVID-19 cases. They developed systems for communicating those results in a way that changes people's decisions on what do to with quarantine and lockdowns for example.
"It was an incredible achievement to bring public health genomics to the absolute forefront of the COVID-19 response and realising the dream of making day-to-day public health decisions based on pathogen genomic data," reflects Professor Howden.
"This had been happening before the pandemic but has never been quite so clearly demonstrated as in 2020."
He believes decision and policy making may have been less precise without his team's genomic sequencing expertise providing data and advice.
"I think it's fair to say without the precision of pathogen genomic data there would have been more guesswork in understanding and responding to the outbreaks in Victoria," he says.
"A key example is when genomics uncovered what was happening in Victoria's second wave, where it was primarily one or two hotel quarantine breaches. This allowed Victoria to know that the initial public health control measures worked incredibly effectively, actually eradicating all of those initial incursions into the state from multiple countries.
"There is a lot of focus on hotel quarantine safety in Australia – that's what's protecting us now. We demonstrated that the second wave outbreak in Victoria occurred from quarantine. Genomics was not the only part of that story, but it was a critical part."
Another thing Professor Howden is particularly proud of is driving an agreement with the Australian Health Protection Principal Committee (AHPPC) for national real-time data sharing of COVID-19 genomics.
The tool used for the data sharing is called AusTrakka and was developed at the Doherty Institute.
"So we now have a national COVID-19 genomic surveillance system underpinned by the MDU-PHL bioinformatics team, and facilitated through national collaboration – it's pretty amazing," explains Professor Howden.
"It's fair to say Australia has one of the most comprehensive sequencing efforts internationally – we benefit from the fact our case numbers are low, but national collaboration, a multimillion-dollar grant from the Medical Research Future Fund (MRFF) and being able to get systems in place at a Commonwealth level to allow integration at the public health interface all contributed."
Beyond COVID-19, there are a number of initiatives developed in response to the pandemic that will make a huge difference to managing other pathogens.
AusTrakka can be used for national surveillance of key public health pathogens like salmonella, listeria, influenza and antimicrobial resistance (AMR). And that kick-starts a national communicable disease pathogen genomic surveillance project that will focus on foodborne disease, AMR, sexually-transmitted infections and will be ready for other emerging pathogens in the future.
This work is supported by Victorian Government, National Health and Medical Research Council (NHMRC), Melbourne Genomic Health Alliance, Medical Research Future Fund, Commonwealth Department of Health Office of Health Protection and the University of Melbourne.
Click here to read one of a personal reflection from Tuyet Hoang, Senior Project Manager for Public Health Genomics. 
Infection and Immunity – Evidence Explained podcast
More on COVID-19