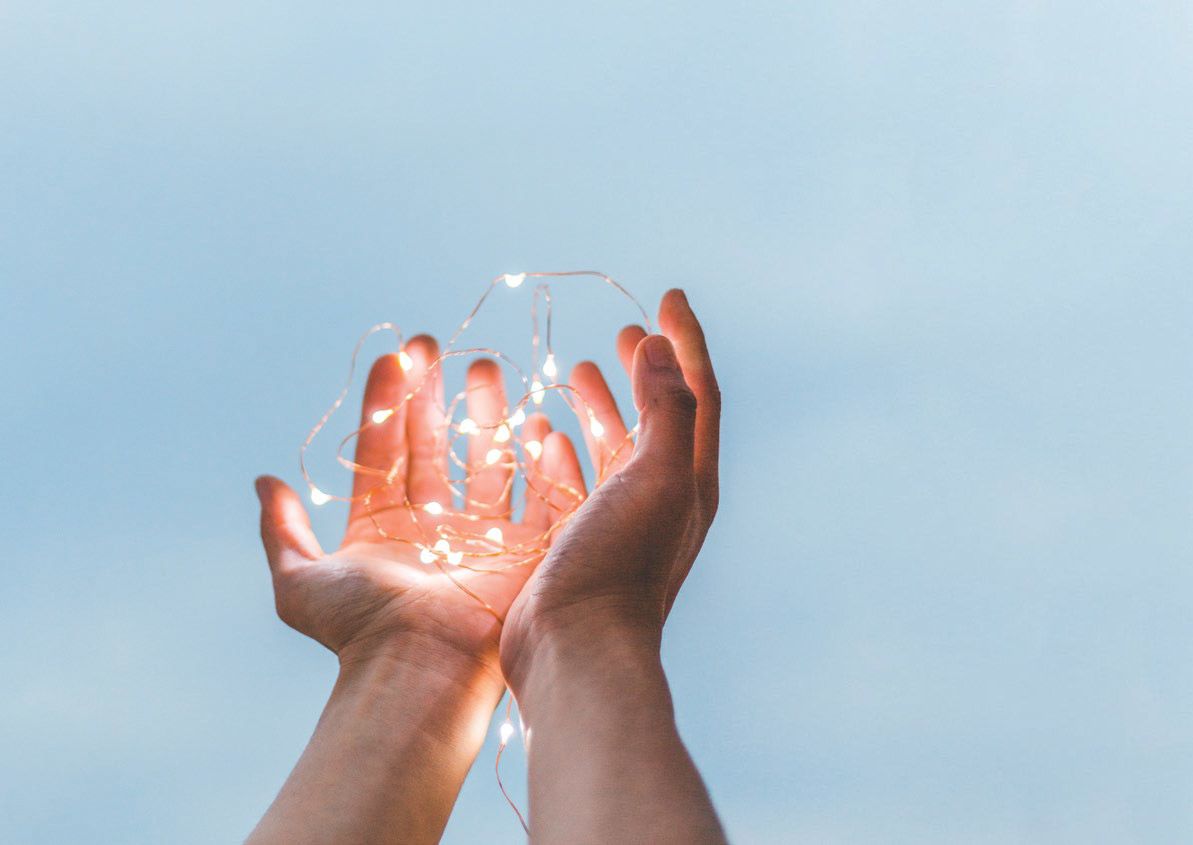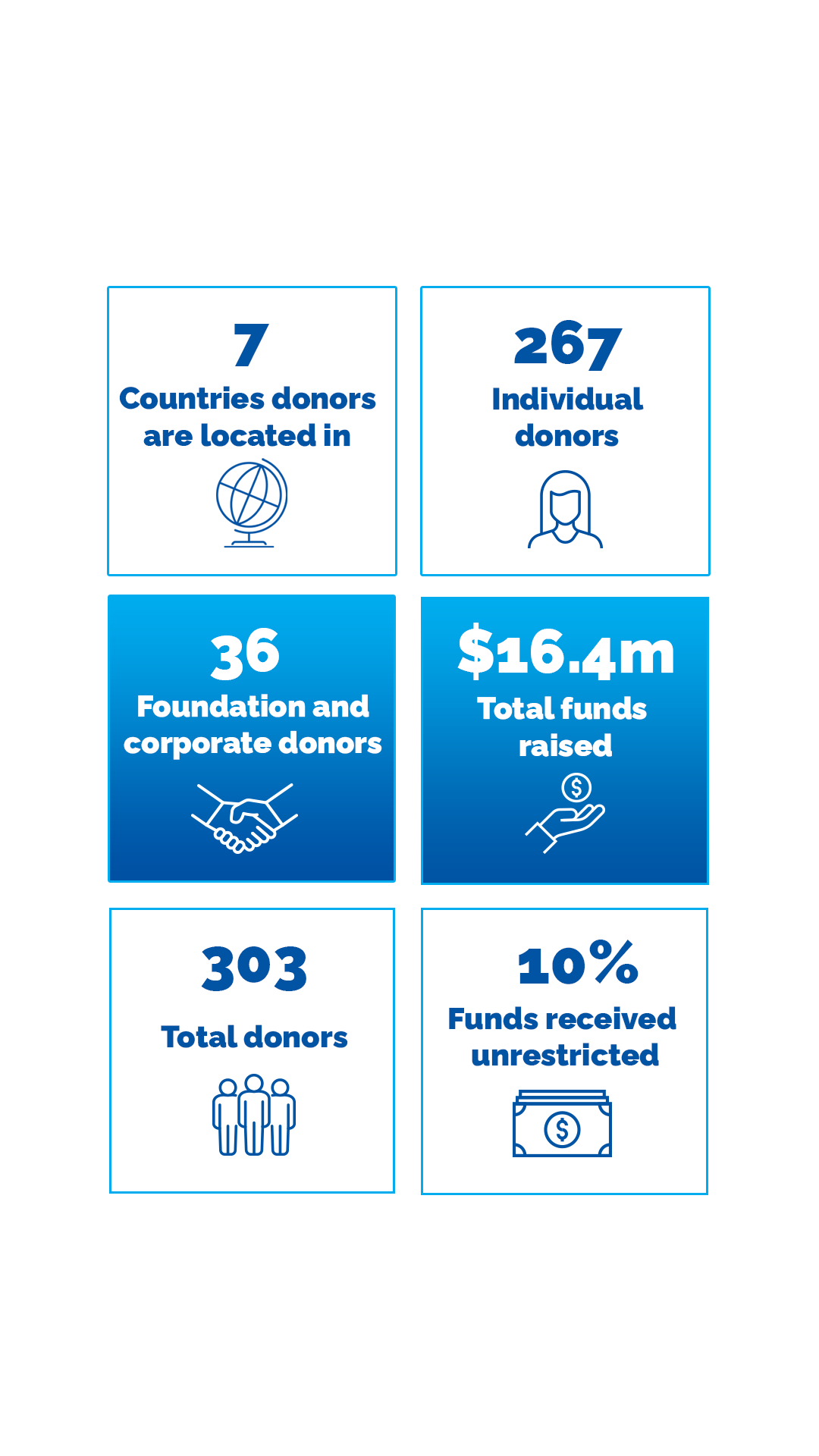 A note to our supporters from Doherty Institute Director, Professor Sharon Lewin
Thank you for your support over the most remarkable year for infectious diseases research. The demands set by the challenge of COVID-19 were unprecedented in scale and speed and with your support, researchers at the Doherty Institute were enabled to think boldly.
Under pressure, we drew on decades of experience to focus our research platforms to find answers to the global pandemic. Your generosity provided an essential momentum, which propelled the Doherty Institute's programs in diagnostics, therapeutics and vaccines for COVID-19 like never before and continues to do so. I hope you are proud of this report and see yourself as part of a team of experts who are committed to finding solutions to some of our most complex problems. Thank you for choosing to support the Doherty Institute.
2020 Miller Foundation Research Accelerator Fellow
Dr Adam Uldrich was announced as the recipient of the 2020 Miller Foundation Research Accelerator Fund in November last year.
Dr Uldrich has an exceptional track record in gamma delta T-cell and cancer research and hopes to use the Miller Accelerator Fellowship to establish a satellite laboratory within the Victorian Comprehensive Cancer Centre (VCCC) in order to collaborate more closely with VCCC partners and clinicians.
"I am very humbled to receive this award, and I just wanted to say thank you so much for creating this initiative and supporting the Doherty Institute. I've had a longstanding interest in cancer immunotherapy and am really looking forward to progressing my research in a clinical direction," he says.
The Miller Foundation was established in 1974 by Mr Andrew Miller's parents, Noel Keith Miller and Mary Olive Miller, to support organisations carrying out medical research into chronic illness in children and adults, and other organisations supporting disadvantaged groups within the wider community.
The Miller Foundation has given the Doherty Institute a generous gift to create a fund to support talented early to mid-career researchers to pursue research in the areas of infection and immunity and to assist with their transition to independence. The Miller Foundation has kindly funded one fellowship to be awarded each year.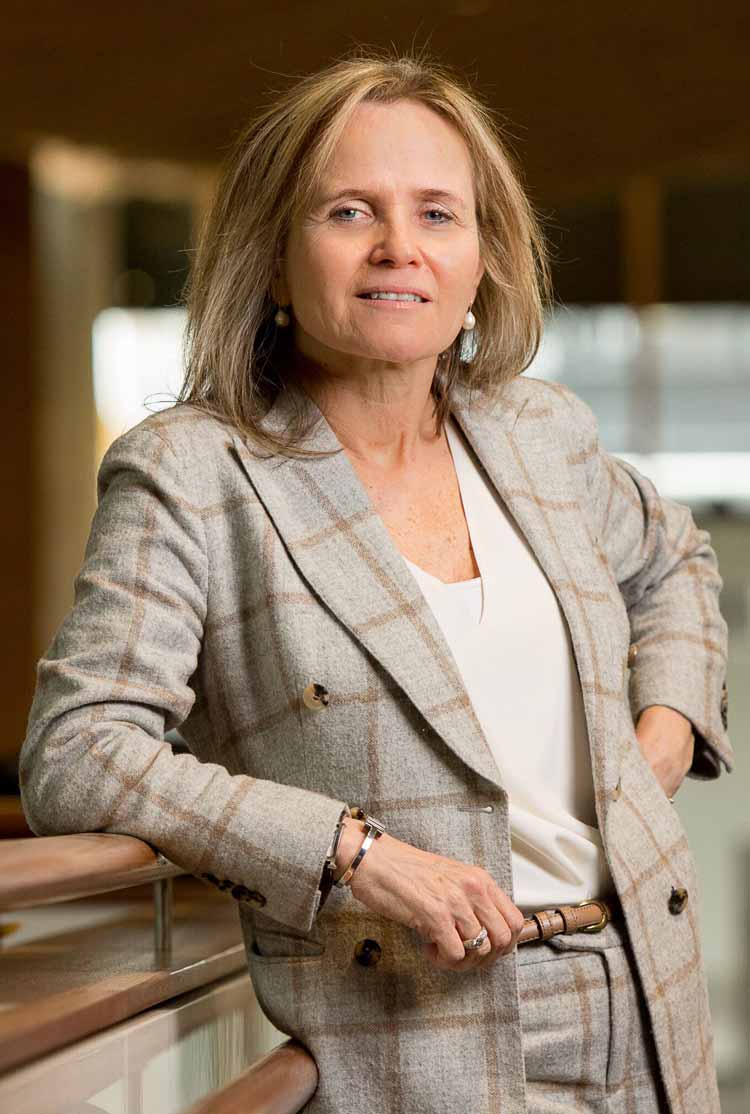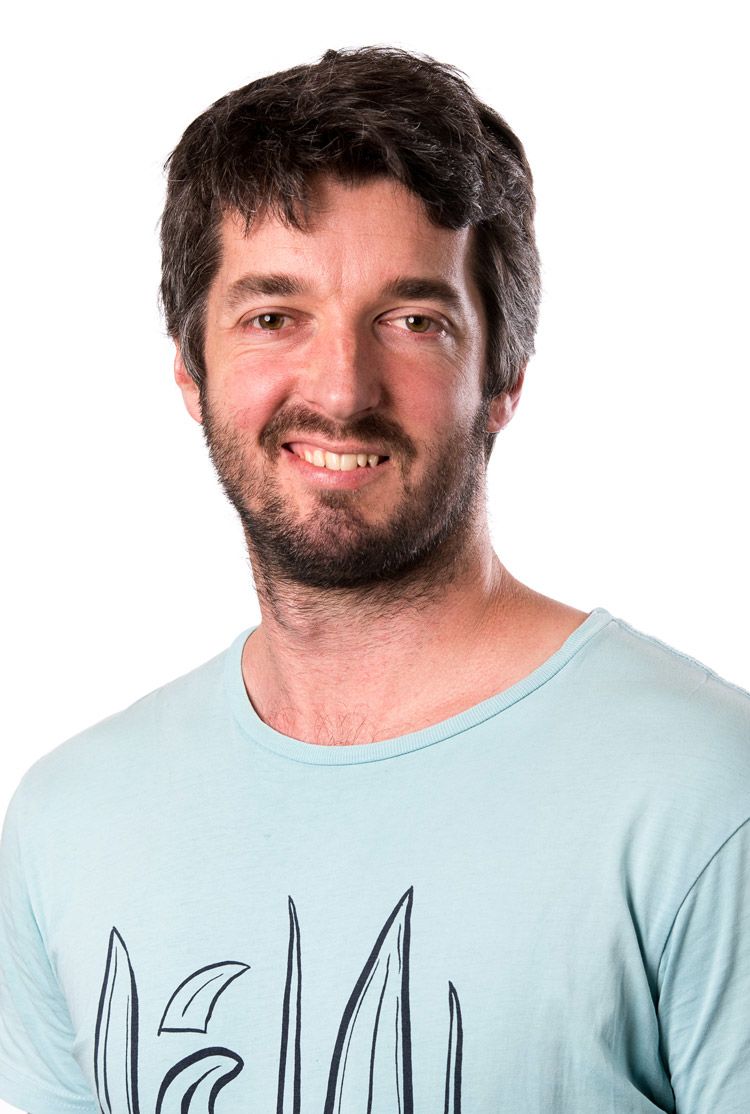 Q&A with two of the Doherty Institute's philanthropic supporters
How did Fella Hamilton first get involved in supporting causes?
As the spread of COVID-19 slowly but surely took hold of the world last year, here in Australia, we found ourselves transitioning from a country purely watching on, to just one more country that this pandemic infiltrated.
As a family-run business of more than 50 years with a loyal clientele made up largely of older women, we felt first-hand the fear taking over the older demographic who were particularly vulnerable to coronavirus. We felt a responsibility towards our customers and our staff to find a way to help.
As with most businesses in Australia, Fella Hamilton felt the effects of this terrible virus and wondered what we could do to help. Initially, we answered the Government's call to Australian manufacturers to retool, and we began to produce a comprehensive range of personal protective equipment and face masks right here in Melbourne. We wanted to help protect the people who were putting themselves at risk each day trying to keep the rest of us safe. We also saw this as an opportunity to simultaneously provide protective clothing along with reusable non-medical grade masks, while tackling the environmental problem of disposable gowns ending up in landfill.
What is it that the Doherty is doing that got you excited by our work?
When COVID struck, the Doherty Institute was already in the fortunate position of specialising in respiratory viruses. They have purpose-built labs for dealing with very infectious organisms.
Here was an organisation that was working on finding solutions to prevent, treat and cure infectious diseases of all types, an institute that could very quickly step up and start working on ways to minimise the impact of the coronavirus.
Fella Hamilton felt an immediate synergy with the Doherty Institute, as we were looking to provide help to those in the medical field and to those that needed protection.
What impact are you seeking to make through Fella Hamilton's support of the Doherty Institute?
When asking ourselves the question of what we could do to help during these unprecedented times, it was very clear that we wanted to provide some sort of support to those working behind the scenes to fight this virus.
A proportion of our customers are in the high-risk, vulnerable group for COVID-19. We wanted to support the Doherty Institute, and believe our customers could appreciate and relate to the important work the Institute does.
Not only did we come up with a campaign to raise money for the Doherty Institute, but we were thrilled to be able to provide their staff working from home with our Australian made reusable masks in their corporate colours.
A by-product of supporting the Doherty Institute has been our ability to raise awareness of their profile and the important role they have here in Australia. We have been able to educate our customers as to the vital work the Institute does that prior to now, they were probably not aware of.
How have your customers been inspired by the campaigns you held last year in support of the Doherty Institute?
Our first campaign to raise money for the Doherty Institute last year was highly successful. For every knitwear garment sold by Fella Hamilton, $1 went to the Institute. We educated our customers on the important work being done by the Doherty Institute and they stepped up.
In fact, it was such a successful campaign last winter, that we are about to launch it for a second time in May this year. We know there is still so much work to be done on this insidious virus, and with the help of our amazing and supportive customers, we know we will once again be able to contribute a significant amount towards the important work being done by the Institute.
It goes without saying that our customers were thrilled knowing that a portion of what they spent would go towards the Doherty Institute.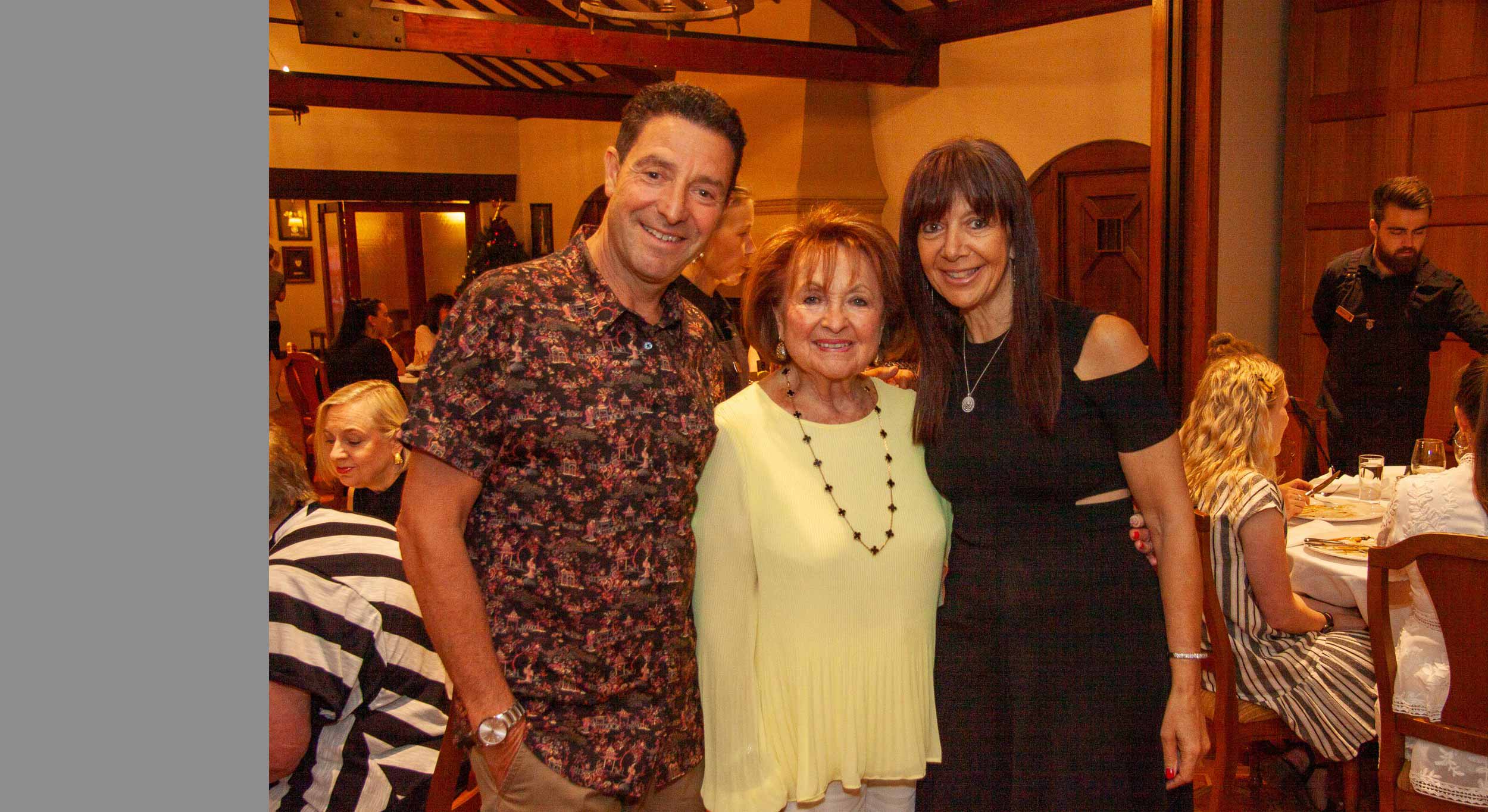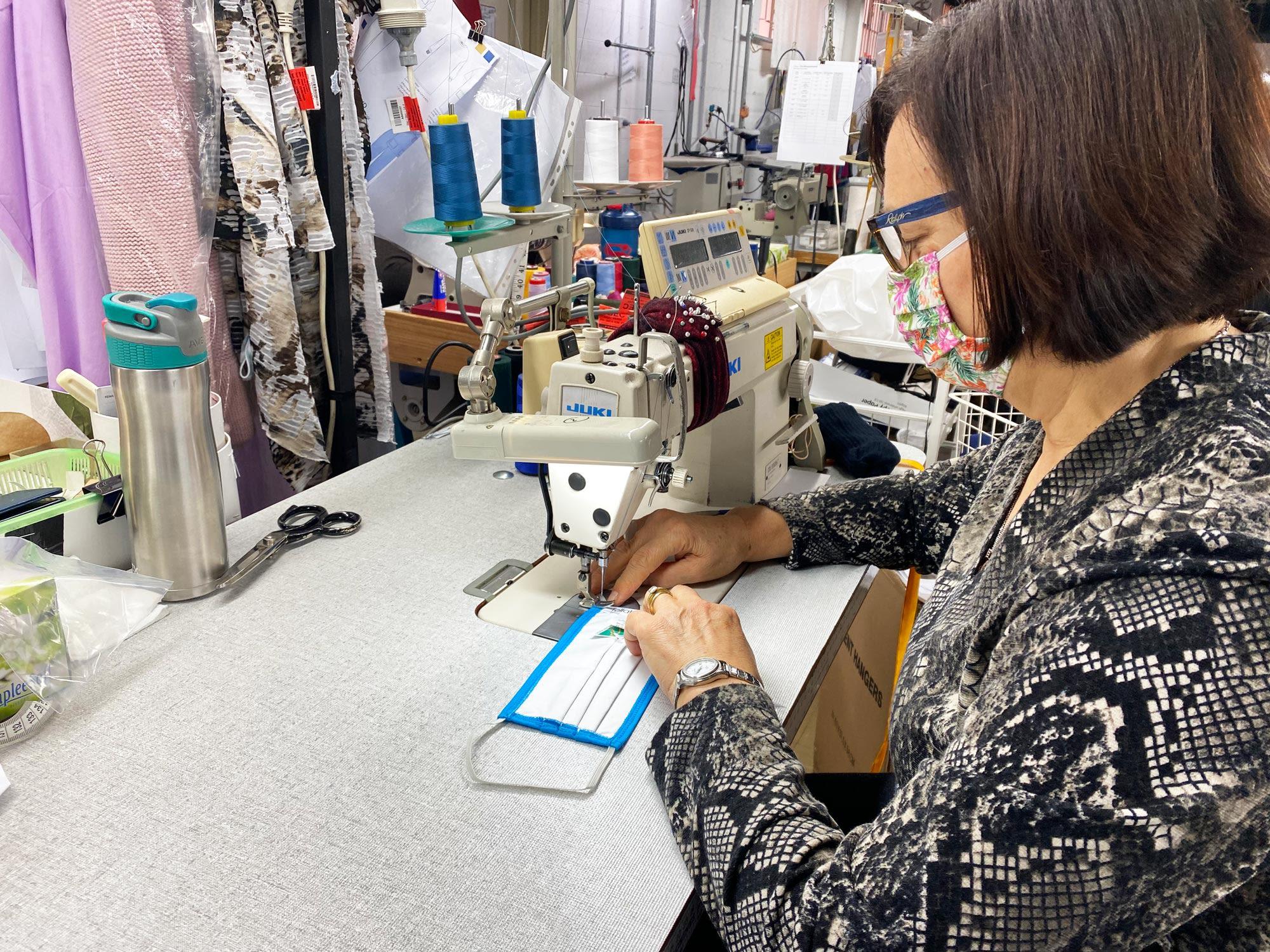 How did you get started in philanthropy?
For as long as I can remember, it has been a lifelong ambition to do something meaningful and to give something back to causes that our family are passionate about. For us, this passion hinges on the concept of preservation – of our environment, our wildlife and more broadly, our cultures – with a strong focus on elevating First Peoples' epistemology.
This burning desire proved to be the catalyst to found the Prior Family Foundation in 2015 to create an enduring legacy for future generations.
What motivates you to get involved and give to philanthropic causes? How has this changed over the years?
The Prior Family Foundation is driven by an aspiration to leave the world in a better place than when we arrived. Our approach to philanthropy is founded on key notions of entrepreneurship. Since conception we have taken a considered and open approach to risk, backing strategies and innovative approaches that work and providing our support when few others will.
Our impact is built on the belief that success is achieved through a combination of direct on-ground action and wider influence with governments and communities. The Prior Family Foundation want to be known for inspiring others to join collective efforts to expand important conversations that activate long-term behavioural change.
What is it that The Doherty is doing that got you excited by our work?
The Prior Family Foundation seeks out world-leading organisations who provide best practice interventions to solve problems with innovative solutions. We look for opportunities that represent change at scale and broad-based application across borders that can benefit the health and wellbeing of all peoples across the world.
The Doherty Institute's aim to identifying and addressing fundamental challenges in all aspects of infection and immunity, through their leadership, research, advocacy and education, is an aim that the Prior Family Foundation want to back to enable the shaping of new policy and practices.
How does the work of the Doherty Institute align with the priorities of the Prior Family Foundation?
We see the Doherty Institute as a leader in medical research and innovation, seeking to address many of the big challenges for community health, in Australia and beyond. The approach to undertake this work in collaboration with other like-minded organisations is a strength to their model.
One of the many research projects that the Doherty Institute is undertaking of interest to the Prior Family Foundation is the research to understand the barriers that vulnerable young people face to accessing COVID-19 diagnostic testing services. This aligns strongly to our stance on ensuring equity in health outcomes of all young people. The Prior Family Foundation cares significantly about young people, particularly those with multiple and complex vulnerabilities.
What impact are you seeking to make through your support of the Doherty Institute?
World-leading medical research takes time and requires significant resources, skills and knowledge to produce an outcome. The Prior Family Foundation provides support to assist the search for solutions and raise awareness of the issues that aim to inform public health policy.