Probably like everyone else, I felt a mounting anxiety early in 2020 relating to what we now know as COVID-19. As an infectious diseases clinician and specialist in public health and epidemiology, this is the type of scenario that I have been trained to respond to. Even still, I did not feel confident that I had the skills or knowledge required to respond. It all seemed so uncertain.
2020 was busy and it came in distinct phases. During the first phase, I was working at the Austin Hospital. There was a lot of work put into setting up the hospital testing clinics and developing plans for managing COVID-19 patients.
It felt like it took ages for people to realise how serious COVID-19 was, that we were soon going to have a lot of people presenting for testing, then there would be COVID-19 cases requiring hospitalisation and ICU care.
In July, Victoria's 'second wave' of COVID-19 really took off. For me, this meant time on The Royal Melbourne Hospital's (RMH) COVID-19 ward. There was that sense of this thing escalating again, with more and more COVID-19 cases and little indication of when it would plateau, and when things would get better.
There was a fair bit of anxiety at the hospital at this time. There were quite a lot of cases among staff, particularly nursing staff. There were staff on the infectious diseases ward who, despite being well trained and knowing exactly what to do, were getting COVID-19, which resulted in a lot of unease and anxiety.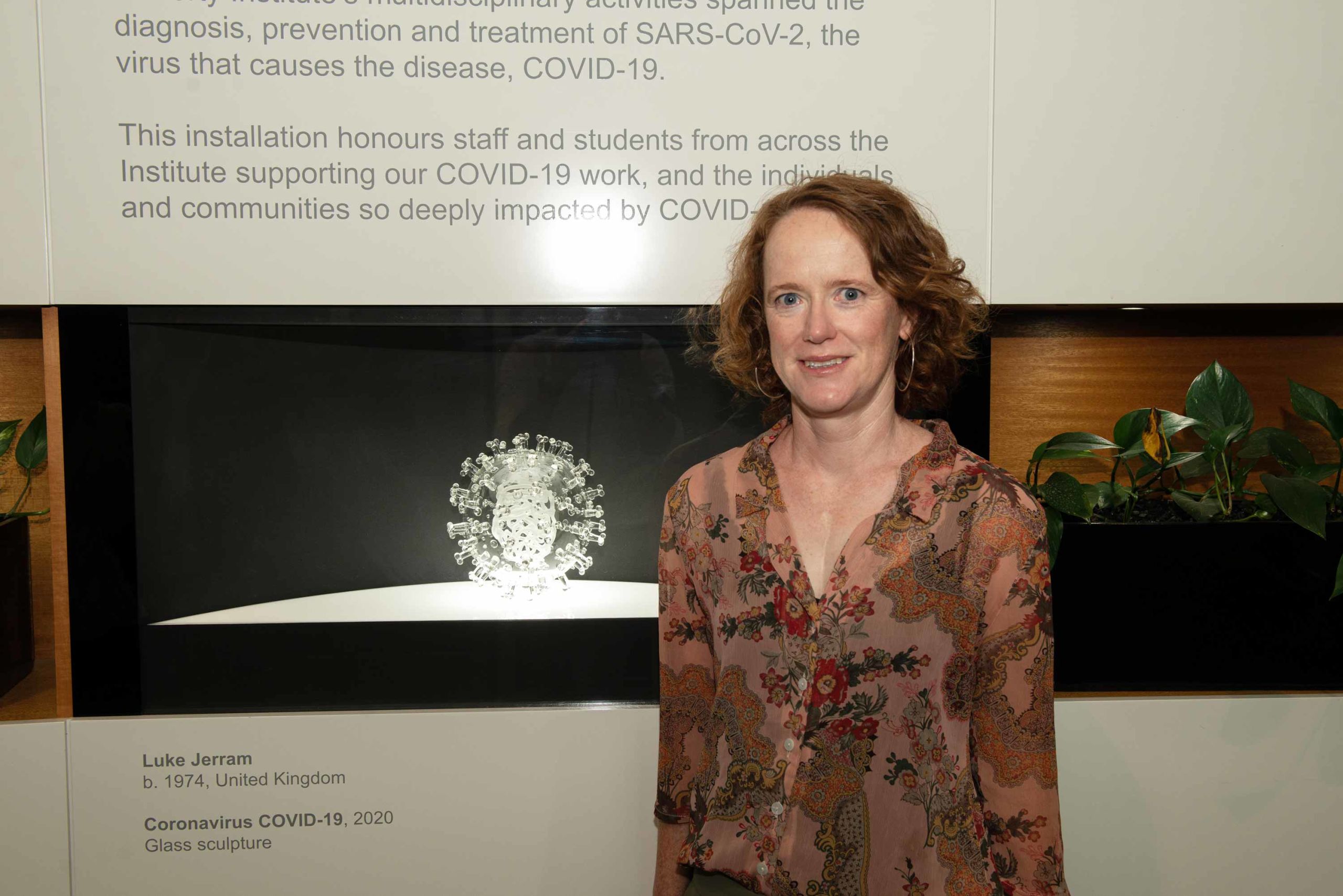 At the end of July, I got sick with COVID-19, having caught it at work. Although spending two weeks in isolation and staying away from my family was tough, I was lucky that I completely recovered and none of my family got sick.
The most upsetting aspect for me was caring for people who were admitted from aged care facilities and who died from COVID-19. It was heartbreaking to watch, particularly as they were often alone, with their families largely unable to visit due to the infection risk. It's not what you want to happen to anyone.
It must have been so difficult for the nursing staff who were there day and night, and the only point of contact for these patients. Terrible also for families at home, unable to spend time with their dying loved ones.
Throughout the year I was a member of the Communicable Diseases Network Australia, as an infectious diseases clinician. That work took off from January, peaking at daily meetings to discuss a nationally coordinated public health response. By the end of 2020 we were meeting twice weekly – but there was still a lot of work to be done!
I continued research during the year, although that too was overtaken by COVID-19. This has included the Optimise Study  (funded by the Victorian Government) – an aspirational project with the Burnet Institute looking at how people were coping with the public health restrictions and how they understood and felt about the COVID-19 restrictions.
Clinical and public health work is a type of service, and it's a nice way to contribute to the response. My research is also important – I'm providing a service but also contributing to a better knowledge for the future.
Even though 2020 was exhausting and challenging, I'm glad I had the opportunity to contribute to the response.
Something that really struck me during the pandemic was how the State and Federal Governments could mobilise the community to modify their behaviour to control COVID-19.
And likewise in the hospital, changes were made to the way everything worked to accommodate this disease – because we had to; we weren't going to sit around and watch this disease keep infecting and killing people.
Infection and Immunity – Evidence Explained podcast
More COVID-19 Reflections