Modelling the potential impact of COVID-19 in Australia
Professor Jodie McVernon and her colleagues were tasked with the epidemiological modelling of what might happen in Australia in the situation of an unmitigated COVID-19 epidemic – the picture wasn't pretty.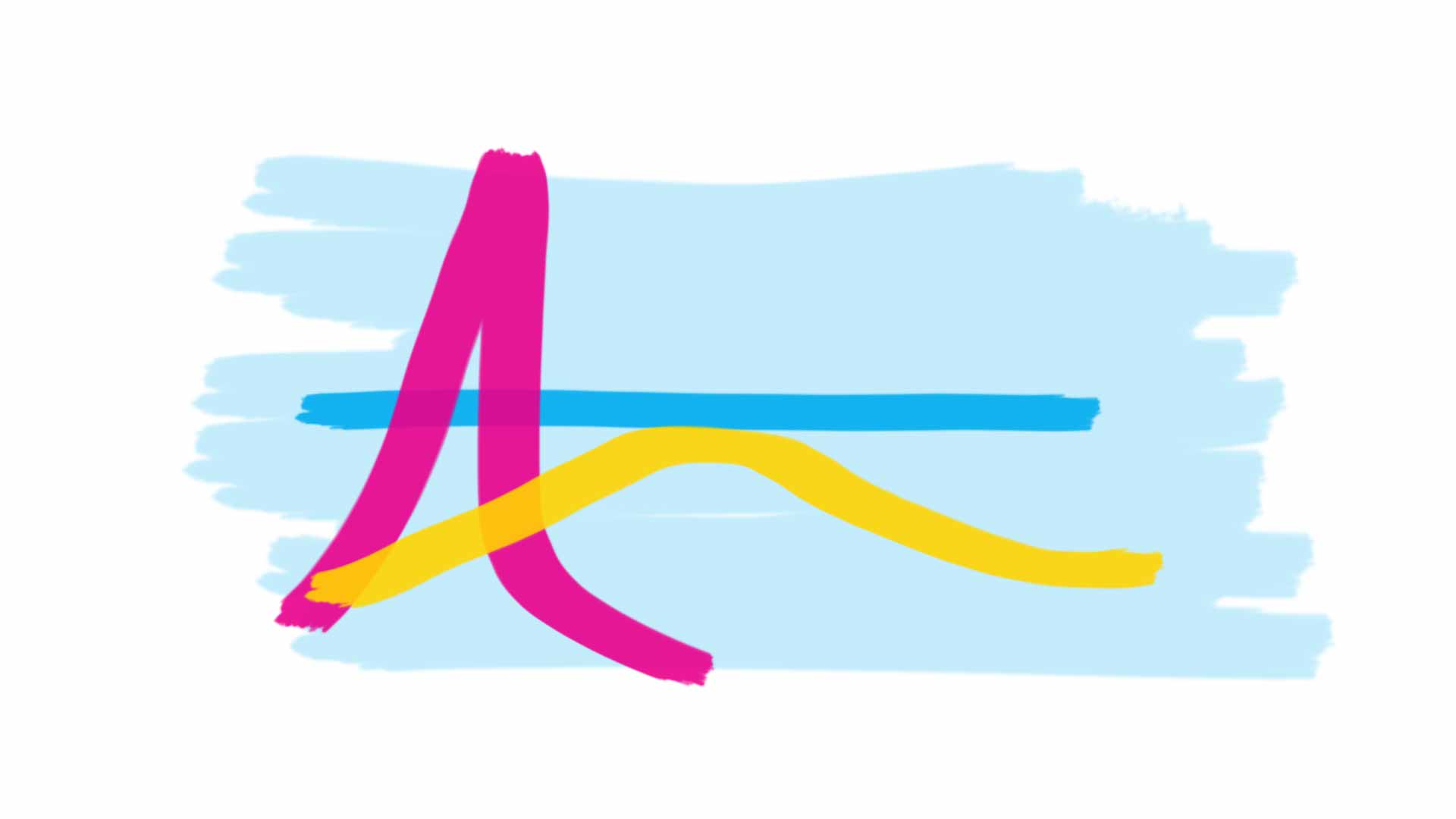 Director of Doherty Epidemiology, University of Melbourne Professor Jodie McVernon was having a coffee with a colleague in mid-January, discussing the mystery pneumonia emerging out of China and the looming black cloud she could feel over her head.
"I had this impending knowledge that most people were still walking around the street feeling fine, thinking it's a mild flu," says Professor McVernon.
"I still can't quite believe we're not in the same position as the US or the UK."
In 2005, Professor McVernon was part of a team of young, smart and enthusiastic mathematical modellers and epidemiologists assembled through a grant awarded to Professor Raina MacIntyre, now Professor of Global Biosecurity at the University of New South Wales.
The aim was to develop modelling capacity around the country to support infectious diseases policy including pandemic preparedness work. What ensued was years of relationship building, mentorship, sponsorship and establishing links to the Commonwealth Government.
In addition, Professor McVernon gained experience in applying a range of models to synthesise insights from basic biology, epidemiological data and sociological research.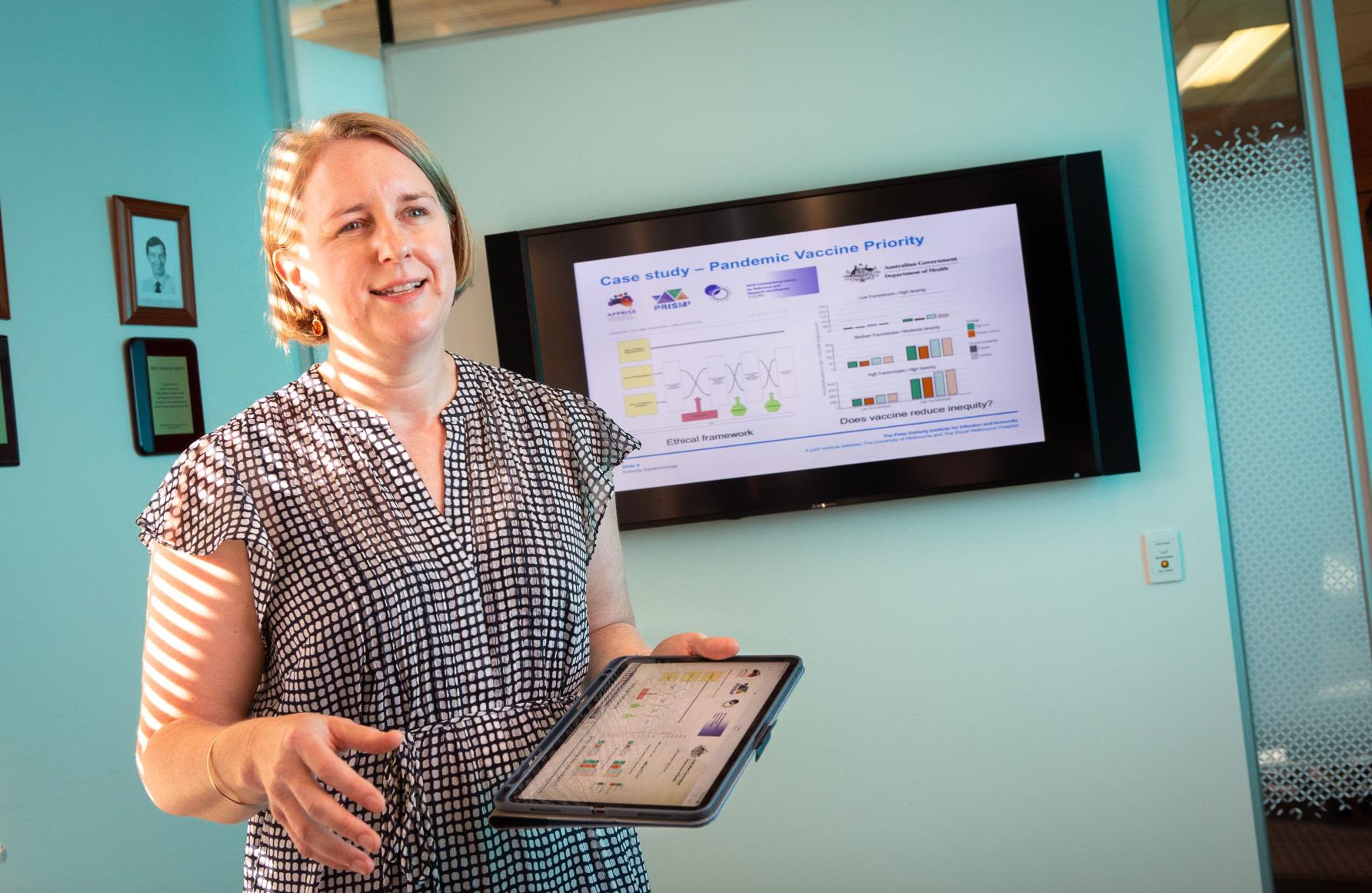 These models advance understanding of the observed epidemiology of infectious diseases and inform understanding of optimal interventions for disease control – exactly what she and her team were called upon to do during the COVID-19 pandemic.
"Another lead investigator on that initial grant was the late Professor Aileen Plant. So much of Australia's preparedness legacy can be attributed to Aileen, the national communicable diseases framework and emerging infectious diseases planning. It's no surprise the National Incident Room is named after her – many of the foundations that underpin this capacity were her vision," says Professor McVernon.
Fast forward 14 years to January 2020, the then Chief Medical Officer of Australia, Professor Brendan Murphy, requested her presence on the Australian Health Protection Principal Committee (AHPPC) with colleague University of Melbourne Professor James McCaw, to advise on emerging evidence and to pull together modelling looking at the impact of COVID-19 to inform transmission-reducing measures and health system preparedness.
The early modelling informed overall response strategy and the stringent international border measures. It found that an unmitigated epidemic would be well beyond any high-income country's healthcare systems.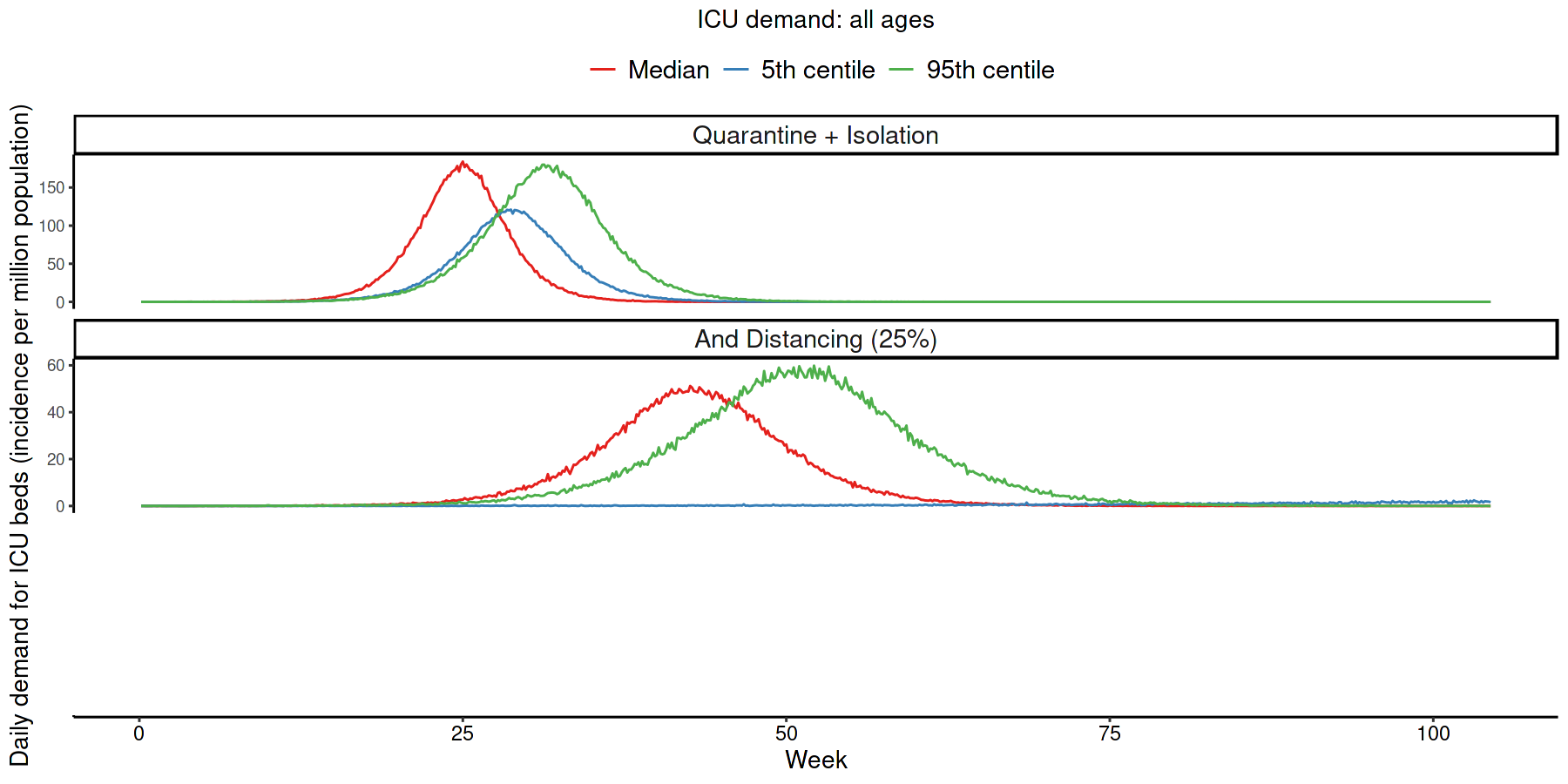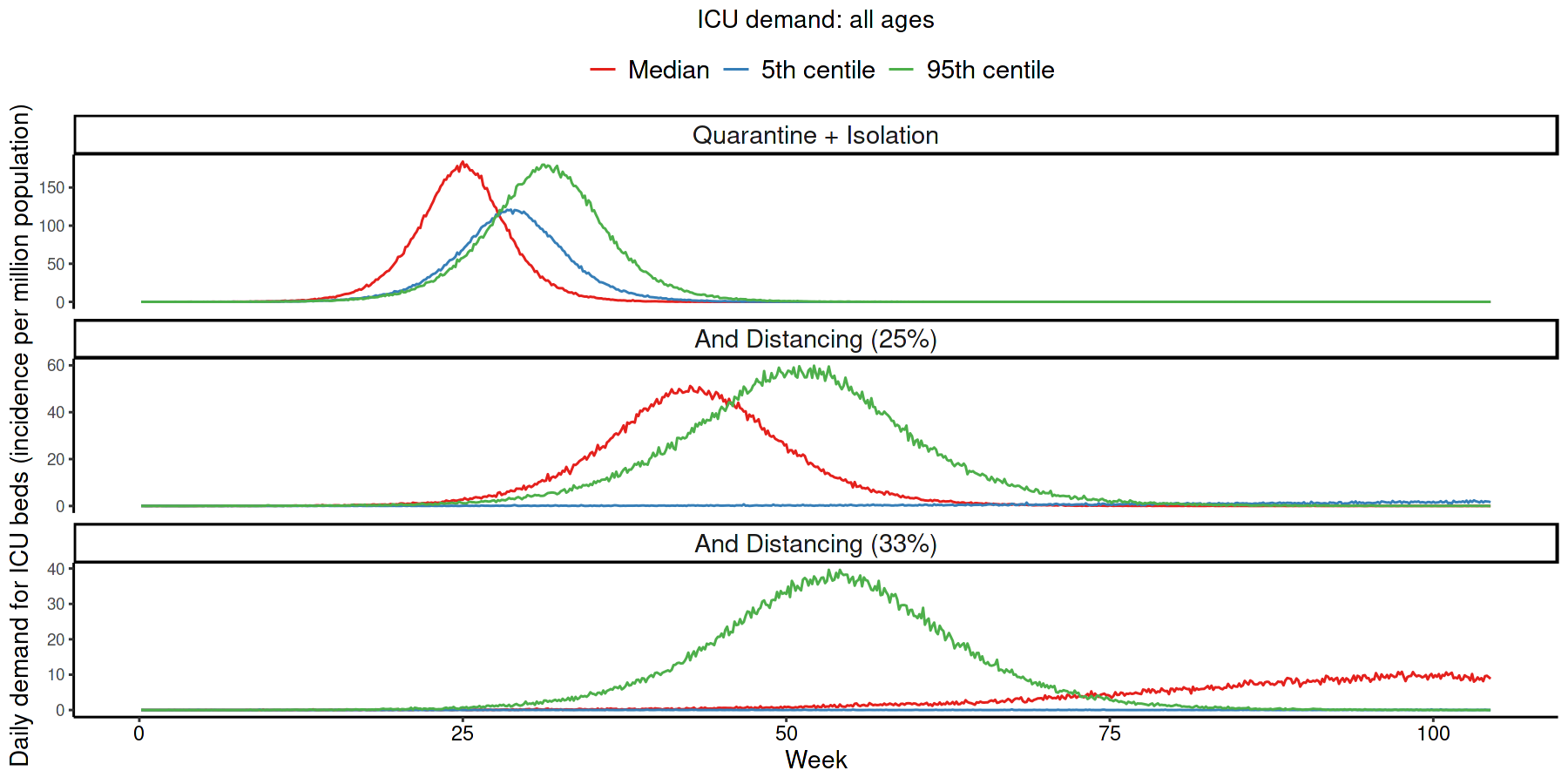 "The modelling supported the critical importance of established public health measures of case isolation, contact tracing and quarantine, which continue to be the cornerstone of Australia's public health response to incursions and outbreaks," says Professor McVernon.
"It was also clear from the outset that individual behaviour change and social restrictions would be needed to augment this response, particularly if transmission became established."
When the Commonwealth Government released this modelling to the public in April, Professor McVernon and Professor McCaw were thrust into the spotlight, finding themselves in hot demand to explain how the modelling works, and why it's important.
"Part of my contribution to public health is to help people understand the evidence that underpins policy. I'm told it helps them to feel calmer," she explains.
"Things worked in Australia because of political will, but importantly, because of collective responsibility. I look at the US and think, how do you get that population to act collectively in clearly such a divided society? If the public didn't go along with this, it wouldn't happen, so I do hope we can maintain that sense of community and solidarity.
"If the Australian public didn't adhere to mask-wearing rules, stay home when they were asked, get tested in droves and offer the level of participation in the response they did, our pandemic would have been a very different story, resembling what we have seen in other developed countries overseas."
Professor McVernon's work is supported by the National Health and Medical Research Council (NHMRC) Centres of Excellence, the Australian Partnership for Preparedness Research on Infectious Disease Emergencies (APPRISE) and SPECTRUM, Australian Government Department of Health Office of Health Protection, Department of Foreign Affairs and Trade (SPARK) and the World Health Organisation.
Infection and Immunity – Evidence Explained podcast