Innovating diagnostics during a pandemic
Faced with an influx of patients at the beginning of the COVID-19 pandemic, Professor Deborah Williamson not only responded and made testing at The Royal Melbourne Hospital more efficient, she and her team also started innovating.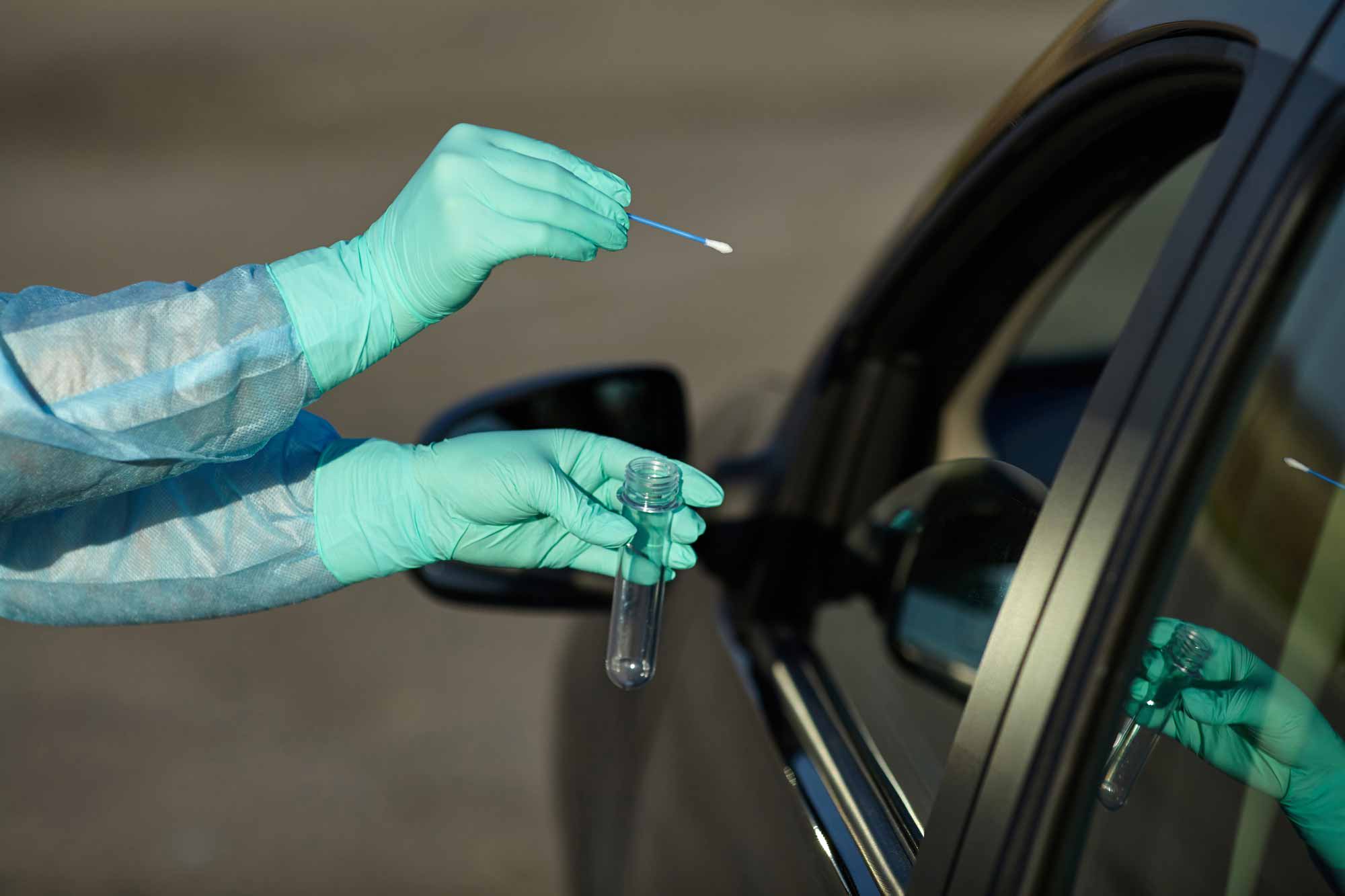 'Test, trace and isolate' was one of the key phrases of 2020 and early on in the pandemic it was clear that testing was going to play a crucial role in controlling COVID-19.
Director of Microbiology at The Royal Melbourne Hospital (RMH) and Deputy Director of the University of Melbourne's Microbiological Diagnostic Unit Public Health Laboratory (MDU-PHL) at the Doherty Institute, Professor Deborah Williamson, was in Los Angeles with her teenage daughter in January 2020.
"I was reading a story about an emerging respiratory illness in China on the front page of an American newspaper. In my experience, American newspapers really only have American news on the front page, and it did strike me as odd on reflection," says Professor Williamson.
Back in Melbourne, Professor Williamson realised that with incoming patients from Wuhan presenting to the emergency department, The RMH needed a rapid turnaround for COVID-19 testing.
"There were massive red flags appearing around the world; we were seeing what was happening in Italy for example. We needed in-house capacity and got our own testing up and running within a week of the first patients presenting. We were one of the first public hospitals in the country to have testing capacity up and running outside of the reference laboratories."
The turnaround for the RMH test was less than eight hours, something Professor Williamson's team has generally maintained throughout the pandemic.
"During the peak, this really improved patient flow through the hospital; it helped keep other essential services up and running. If someone came in needing emergency surgery at the height of the pandemic, we could test them and find out quickly if they didn't have COVID-19 so their surgery could proceed."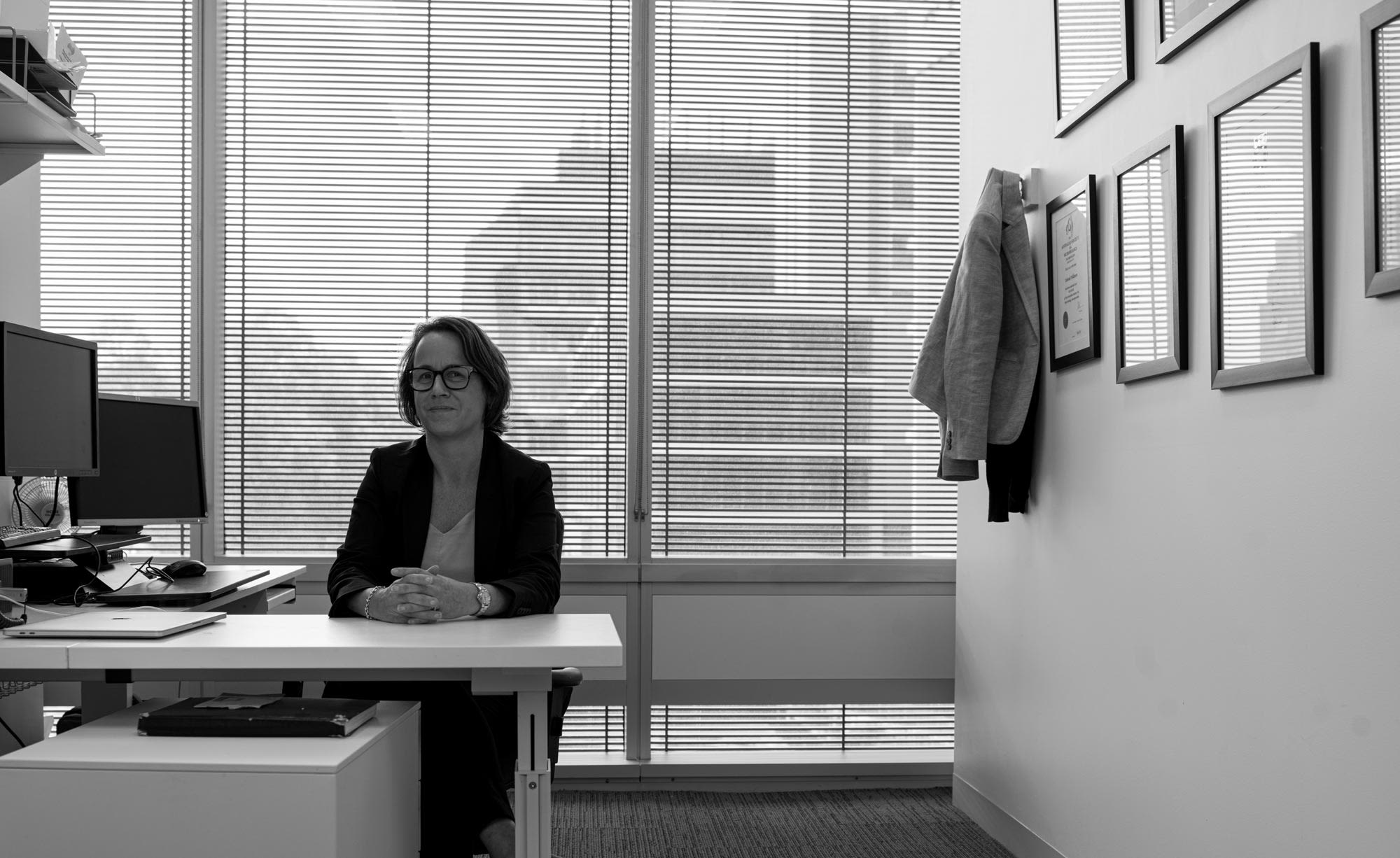 In addition to PCR testing, Professor Williamson and her team set their minds to innovation. Among a suite of diagnostics they've looked at are saliva testing, the development of 3D-printed nasal swabs and the validation of rapid antigen tests.
"We listened to our clinical colleagues and looked to see if we could fill a void. We were hearing they were concerned they would run out of personal protective equipment (PPE) and that swabs were in short supply, so we started talking about using saliva," explains Professor Williamson.
"We were able to validate the use of saliva as a diagnostic specimen as an alternative to nasal swabs in some settings."
Saliva has gone from being trialled at RMH to being rolled out in Victorian Government surveillance programs in hotel quarantine.
Professor Williamson and her team also conducted a pilot to study the performance and feasibility of using antigen tests across three major hospitals in Melbourne – RMH, Austin Health and Monash Health – during a period of low COVID-19 prevalence, from late September 2020 to mid-November 2020.
Published in March 2021, the study identified several practical challenges in implementation for countries with a low COVID-19 prevalence.
Much of this work was part of the Innovative Testing Strategy, conducted by the Doherty Institute, initially supported by the Medical Research Future Fund and Commonwealth Government, and later in partnership with the Victorian Department of Health. It was a collaborative program led by Professor Williamson, MDU-PHL Director University of Melbourne Professor Benjamin Howden and Director of RHM's Victorian Infectious Diseases Reference Laboratory (VIDRL) and Co-Deputy Director of the Doherty Institute, Dr Mike Catton.
Professor Williamson emphasises that without a strong relationship with the reference labs of VIDRL and MDU-PHL, and links to other teams within the Doherty Institute, the diagnostic innovation of her team would not have been possible.
"I think one of the key takeaways for me professionally from 2020 is that you can never be too prepared. That means having a diverse range of testing methods for different infections is critical," she reflects.
"In terms of the future, I think PCR, the gold standard of COVID-19 testing, will remain the workhorse of our testing response. It's sensitive and specific and we've got decades of experience in interpreting the results.
"That said, we have really learned to think outside the box, and rapidly implement and validate alternative testing modalities."
This work is supported by the Medical Research Future Fund and an anonymous donor.
More on COVID-19